Liverpool 1-2 Leeds: Klopp laments as Reds go 13 points behind Arsenal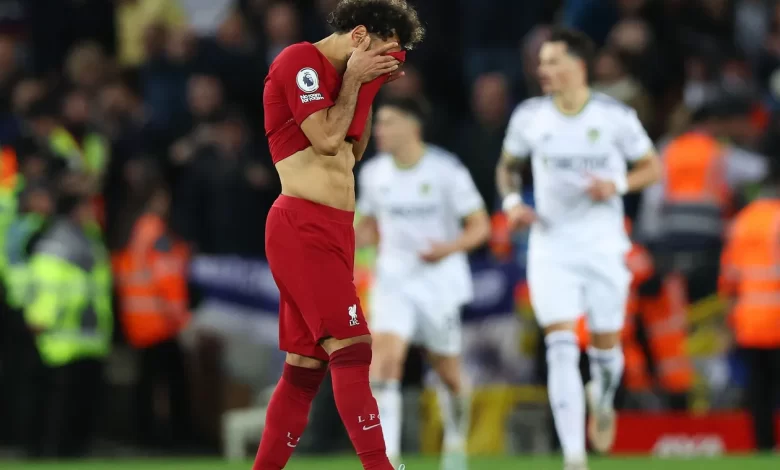 Liverpool manager Jurgen Klopp has described the 2-1 loss to Leeds United to end their unbeaten home run at Anfield as a huge setback.
The Reds now sit in ninth in the table with just four wins from 12 games this season following the defeat, the second in consecutive games and fourth of the season.
It's their fewest points after 12 Premier League games in a season since 2014-15 (14). They are already trailing league leaders Arsenal – who play Nottingham Forest on Sunday – by 13 points.
Klopp told Sky Sports how they found it difficult to take their chances.
"It was a set-back, absolutely. I thought we had a really good start then conceded a freakish goal.
"We scored the equaliser but for some reason it didn't give us the security back. We struggled to control the game and gave too many balls away.
"The boys tried, we had good possession and had big chances but, in the end, if it is 1-1 and you defend the situation around the second goal like this, you leave everything open.
"In the end, it was two versus one in the box and they can finish off the situation. The problem is we cannot control this type of game at the moment."
Klopp is however confident only they can bring themselves out the hole thye have dug for themselves.
"We have to bring our quality on to the pitch and we fight against it. We had problems from the first day, injury wise. Players have had to play from the first day. It's our situation and it means we have to help ourselves, and that is what we will do."