LMC approves Dakkada Return To Uyo
Suspended Coach Etafia charged before Magistrate Court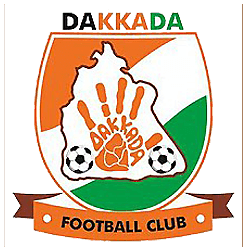 Dakkada FC of Uyo were on Thursday granted provisional approval to return to Uyo for their home fixtures of the Nigeria Professional Football League (NPFL) starting from the MatchDay 11 game against Kano Pillars on Sunday, February 6.
In a memo to the club management conveying the approval, Salihu Abubakar, the Chief Operating Officer of the League Management Company (LMC) said it follows their compliance with requirements in the summary jurisdiction issued in the aftermath of the Dakkada versus Remo Stars MatchDay 4 fixture in Uyo.
Dakkada were fined a total of ₦3.5m and banished to play a minimum of three home matches at the Samuel Ogbemudia Stadium in Benin city, after one of their Assistant Coaches, Mr. Sunday Etafia, was found to have assaulted a match official at the end of the MatchDay 4 fixture against Remo Stars in Uyo on January 2.
Dakkada did not contest the Summary Jurisdiction and have since provided documented evidence notifying the LMC of their compliance and requested for approval to return to Uyo.
Abubakar in the memo said the LMC is satisfied with Dakkada's compliance with its decisions including the charging of the culprit to court and the payment of the stipulated fine.
"In view of your substantial compliance with the decisions of the LMC as outlined in our Summary Jurisdiction notice of 5th January 2022, we hereby grant you conditional approval to return to Uyo for your subsequent home matches within the framework of the NPFL starting with matchday 11: Dakkada v Kano Pillars", the memo stated.
In a related development, the suspended assistant coach of Dakkada, Sunday Etafia was on Wednesday, February 2, charged before a Magistrate Court in Uyo presided over by His Worship, Raymond Umoiyak.
In the case with charge No. MU/75 C/2022 between the Commissioner of Police and Sunday Etefia, he was accused of slapping a Match Official two times across the face, an offence punishable under Section 360 of the Criminal code cap 38, volume 2, law of Akwa Ibom State 2000. The case was adjourned to March 7, 2022 with Inspector Koko Okon as the Prosecutor.
The LMC said it would monitor the case until it's conclusion.