LOC: 2023 African Games postponed to 2024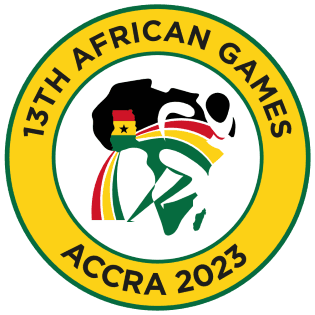 The Local Organizing Committee (LOC) announced the postponement of The 2023 African Games earlier scheduled to hold this August in Accra, the capital of Ghana has been postponed by one year and it will now hold in 2024, the Local Organizing Committee (LOC) announced at a press conference held in Accra on Tuesday.
The committee did not provide specific dates for the rescheduled event. The games were initially scheduled to take place from Friday, August 4, 2023 to Saturday, August 19, 2023.
The games had faced threats from African sporting confederations due to disagreements with the African Union over the marketing rights of the games.
However, these issues were resolved after a new protocol agreement was signed on the sidelines of the AU Heads of States Summit in Addis Ababa last week.
The resolution of the impasse was facilitated by Ghana's President H.E. Nana Akufo-Addo and H.E. Moussa Faki Mahamat, the Chairperson of AU, who sat through the entire resolution process.
At the end of it all, the stakeholders smoked a peace pipe and signed a Negotiated Agreement.
The Honourable Minister for Youth and Sports, Mr Mustapha Ussif, signed for Ghana, H.E. Amb. Minata Semate Cessouma AUC Commissioner for Health, Humanitarian Affairs and Social Development signed for AU, Mr Mustapha Berraf, President of ANOCA signed for ANOCA while Major General Nasser, President of AASC signed for AASC.
The impasse between these major stakeholders has for the past one and half years impacted adversely on Ghana's efforts to host and organize the 13th African Games, Accra 2023.
A new date for hosting the Games will be announced soon since the impasse affected the timelines for the African Games.