Man United eye 300 historic Premier League away win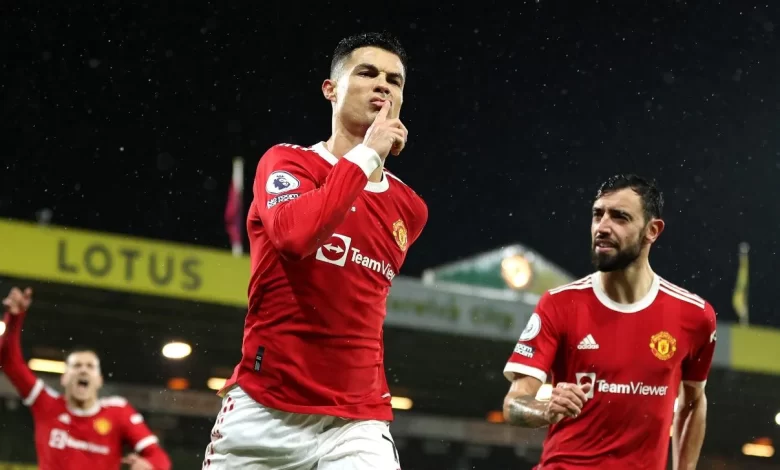 Ralf Rangnick's Manchester United will be seeking to make history at Villa Park Saturday when they play host Aston Villa in a Premier League game.
The Red Devils have won 299 Premier League away matches, and would be the first side to reach 300 in the competition with victory at Villa Park.
No side have won more Premier League matches (37) or away matches (17) in the competition's history than the Red Devils have against Aston Villa.
Meanwhile Rangnick has confirmed Cristiano Ronaldo may be available for Saturday evening's clash after missing the FA Cup win over Villa last Monday.
He also revealed the absence of Scott McTominay and Luke Shaw as well as the return of captain Harry Maguire.
'We are missing Scott McTominay and Luke Shaw because of their suspensions for the fifth yellow card. On the other hand , Harry (Maguire) seems to be back.He trained with the team in the last three training sessions."
"Cristiano returned for training on Thursday so they should both be available for the Villa game on Saturday,' Rangnick told the club's official website.
Ronaldo has been involved in 11 goals in his nine Premier League starts against Villa (eight goals, three assists). It's the most goals he's scored (eight) and been involved in (11) against a specific opponent in the competition.
Meanwhile,as a player, Steven Gerrard ended on the winning side in 10 Premier League matches against Man United, a joint-record along with Nicolas Anelka, John Terry and Petr Cech.
However, including caretakers, only one of the last 18 managers has won their first Premier League match against the Red Devils, with Mikel Arteta winning with Arsenal in January 2020.
Aston Villa are looking to complete their first Premier League double over Man Utd, having won 1-0 at Old Trafford in September's reverse fixture.