Mancini, Guardiola and Tuchel up for FIFA's The Best Award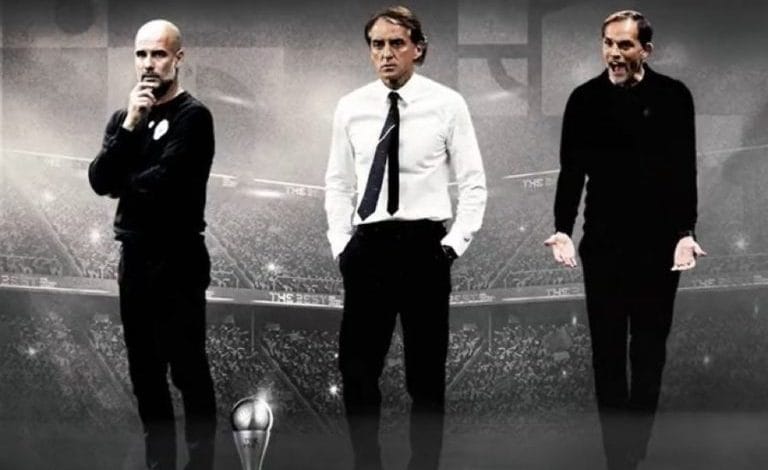 Italy coach Gianluca Mancini is up against Manchester City's Pep Guardiola and Thomas Tuchel of Chelsea for FIFA's The Best Men's Coach award.
Mancini wrote his name in the history books in 2021, as not only did he lead Italy to lift the UEFA EURO 2020 trophy at Wembley Stadium
He also achieved it during a world record-setting 37-game unbeaten run.
Mancio faces competition from Guardiola, who took the Premier League title with Manchester City, and Chelsea boss Tuchel.
It is probably between Mancini and Tuchel, the German taking Chelsea to a surprise Champions League triumph in 2021.
The winner will be announced on January 17.