Messi: 'If it had been a matter of money, I'd have gone to Saudi Arabia and not MLS'
Argentina captain also reveals why he decided against Barcelona return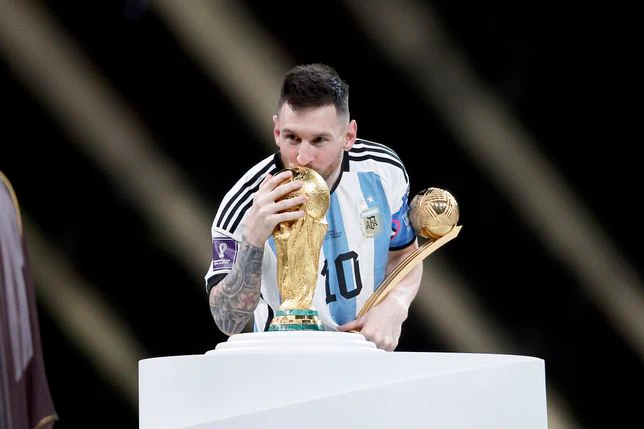 Lionel Messi says he would have joined Karim Benzema and Cristiano Ronaldo in Saudi Arabia if he had considered the money offered by Al-Hilal.
Messi told Catalan newspapers Mundo Deportivo in Paris on Wednesday he was not thinking about money in making his final decision after his contract expired
at PSG.
'If it had been a matter of money, I'd have gone to Arabia or elsewhere. It seemed like a lot of money to me. The truth is that my final decision goes
elsewhere and not because of money,' Messi said in the interview.
The Argentina captain also spoke about his decision not to return to Barcelona despite reports confirming his decision to return as well other offers he
received.
'The truth is that I had offers from another European team, but I didn't even evaluate it because in Europe my only idea was to go to Barcelona. After
winning the World Cup and not being able to go to Barça, it was time to go to the United States League to live football differently.
'I wanted to return to Barcelona but I did not want to leave my future hanging in the hands of other people.
'I heard that they [Barca] had to sell players or lower players' salaries and the truth is that I didn't want to go through that.'