Messi set multiple UCL goal scoring records, moves past Cristiano Ronaldo
Scores for the 18th consecutive season in competition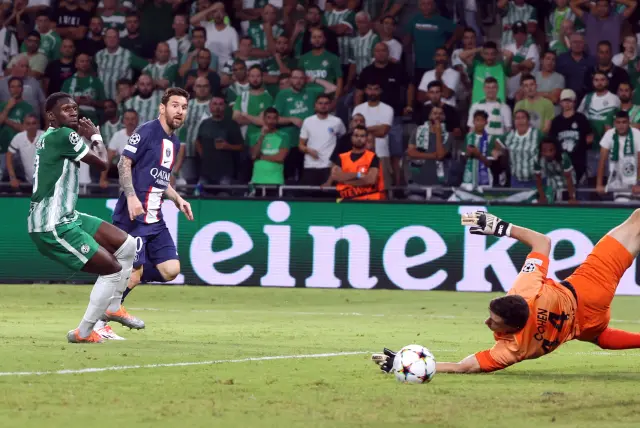 Lionel Messi created Champions League history by scoring for the 18th consecutive season in the competition as PSG won 3-1 at Maccabi Haifa.
Messi was on target as Paris Saint-Germain came from behind to make it two victories from two games.
His first goal in the competition came in the 2005/06 campaign for Barcelona against Greek team Panathinaikos – and the strike in Israel was his 18th season in a row in which he has scored in the competition.
Maccabi Haifa also became the 39th club that the Argentine had scored against in the competition. That is more than any other player, moving him clear of Ronaldo – who had netted against 38 different teams in the trophy.
Furthermore, it was the first time that the 35 year old had scored a goal against a club from Israel. That meant that he has now scored against at least one club from all 19 different nations he has faced in the Champions League across his career.