Mihambo beats Brume for the eighth time in the long jump
German won in Berlin with just one legal jump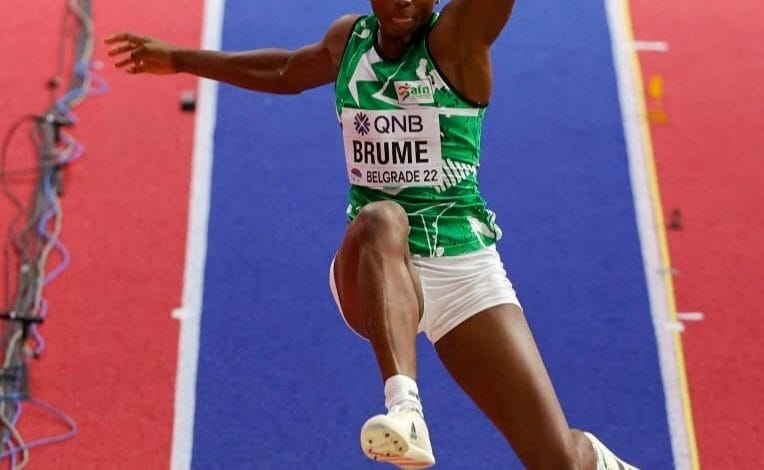 Reigning World and Olympic long jump champion, Malaika Mihambo of the USA made it eight straight wins against Nigeria's Ese Brume when both athletes 'clashed' for the eighth time at the ISTAF 2022 meeting in Berlin on Sunday.
Mihambo, who denied the Nigerian the chance to pick her first global title at the 18th World Athletics Championships in Eugene, Oregon last July also denied the Nigerian the win in Berlin.
Incredibly, Mihambo won with 6.92m, her first round jump and only valid jump in the event with Brume coming second with her 6.78m second round leap after opening with 6.59m.
With Mihambo failing to record any valid jump subsequently, Brume's attempts to leap beyond 6.92m were unsuccessful as her two valid jumps after were 6.70m and 6.58m.
Great Britain's Jasmine Sawyers came third with her fourth round leap of 6.69m.
While Mihambo will now be heading to Zurich to compete as one of the six qualifiers for the Diamond League final, Brume, who finished seventh in the ranking will be on standby in case of any withdrawals.
Great Britain's Ugen Lorraine who finished fourth in the qualification ranking looks a huge doubt for Zurich as she has not competed since she finished fifth in the long jump final at the Commonwealth Games on August 7, 2022.