Napoli fans agitated over Osimhen's tweet, fear Eagles star on way out of club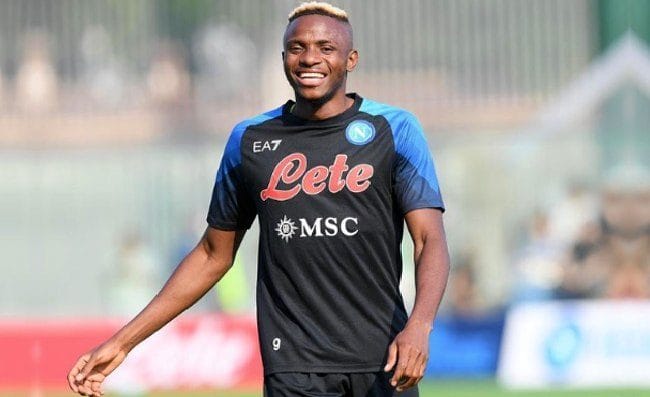 Victor Osimhen's tweet on Wednesday which could be interpreted to mean he may be on his way out of Napoli has already caused apprehension among fans of Napoli, the Serie A club where the Nigerian plies his trade, according to reports in Italy.
Osimhen wrote on twitter in the early hours of Wednesday thus: "Faith says that, regardless of what awaits me, GOD is already there".
As is well known, the former Lille footballer who started the current Serie A season on fire, scoring two goals in his first two games is very religious and it is not the first time that he has written similar things.
However, his words could also be interpreted differently, from a market perspective, especially the passage in which he emphasizes "regardless of what awaits me".
The point is that these days Manchester United are trying to snatch Antony from Ajax and Cristiano Ronaldo is and will remain on the edge of the squad.
That's why, if the operation between the English and Dutch clubs for the Brazilian were to stall, the Red Devils could fall right on the Napoli striker.
And at that point CR7 could wear the blue ( Napoli) jersey.
Difficult, probably very difficult. "Impossible", almost everyone says, but the ways of the transfer market …