Napoli fans queue to buy Osimhen's mask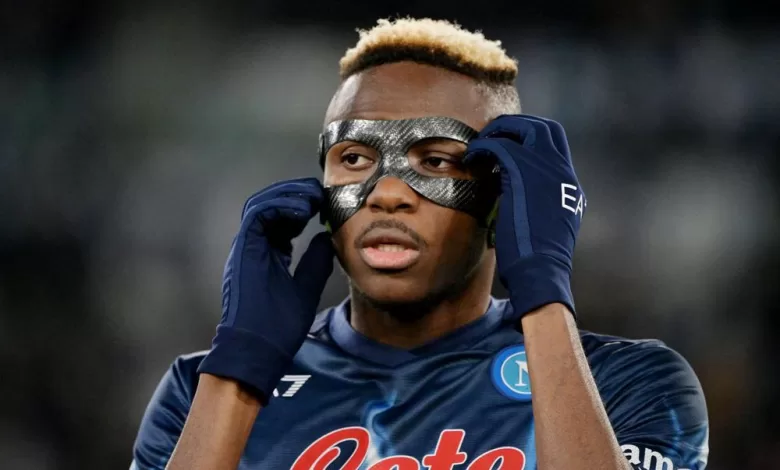 Napoli fans are not only queuing to buy Victor Osimhen's shirt but also replicas of his protective mask outside the Stadio Maradona, according to Italy's number one sports newspaper, La Gazzetta dello Sport.
Osimhen netted once in Napoli's 2-0 defeat of Cremonese Sunday to extend his position as Serie A's leading scorer with 17 goals in 18 matches.
The Nigerian has now scored eight times in his last six games and the newspaper reports that Napoli supporters are so in love with their Nigerian import that they even queue to buy replicas of the protective mask he's been wearing for more than a year following a cheekbone injury suffered against Inter in November 2021.
Replicas of Osimhen's mask are on sale in the stalls outside the stadium and hundreds of fans were seen queueing to buy the gadget on Sunday, before their game with Cremonese.
The pink describes Osimhen as the 'king of Naples' with the Partenopei dreaming of winning their first title in over 30 years.