Napoli get Osimhen injury boost ahead of Liverpool clash
Nigerian targets third Champions League goal in six games for Serie A side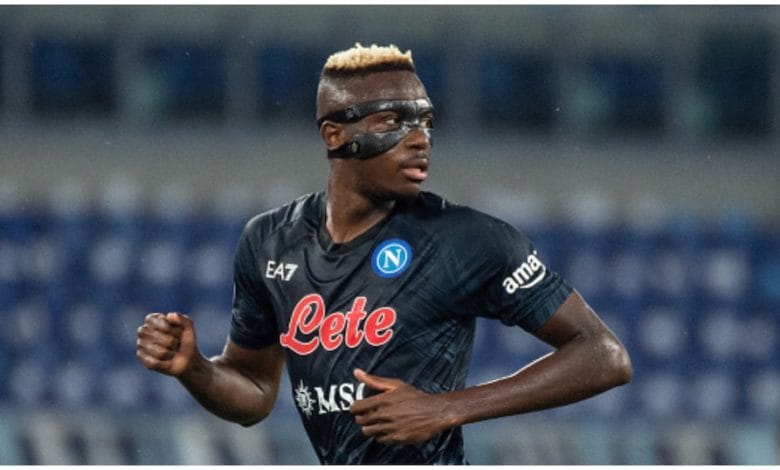 Napoli star Victor Osimhen trained with the group Wednesday morning and will be available to start against Liverpool, according to Italian newspaper, Il Corriere dello Sport.
The Nigerian has thus been included in Napoli's squad list for Wednesday night's Champions League showdown with Liverpool at the Maradona stadium in Naples.
The Nigeria international had trained separately from the rest of the team over the last two days due to a minor muscle injury sustained in Napoli's last Serie A game with Lazio.
However, according to Il Corriere dello Sport, he joined his teammates for Wednesday morning's training session at Castel Volturno, so he is available to start the game.
Napoli boss Luciano Spalletti claimed on Tuesday that he would have made a final decision over Osimhen Wednesday morning.
'Osimhen experienced some pain on Monday, so he didn't train and trained separately today (Tuesday),' Spalletti said.
'Tomorrow (Wednesday) he will train with the group provided he feels better than today (Tuesday). If he feels up for it, he will try and shoot, try to do a bit more with the ball and if he has a positive feeling about that, like he did Tuesday morning, he will be available for selection,' Sapalletti said on Tuesday.
Osimhen has featured five times for Napoli in the competition, scoring twice.
The Nigerian has scored 30 goals in 67 appearances with the Partenopei since joining the club from Lille in 2020.