NBA Scandal: Ime Udoka won't resign, awaits sanctions
Celtics legend Pierce wants fine, not suspension for Nigerian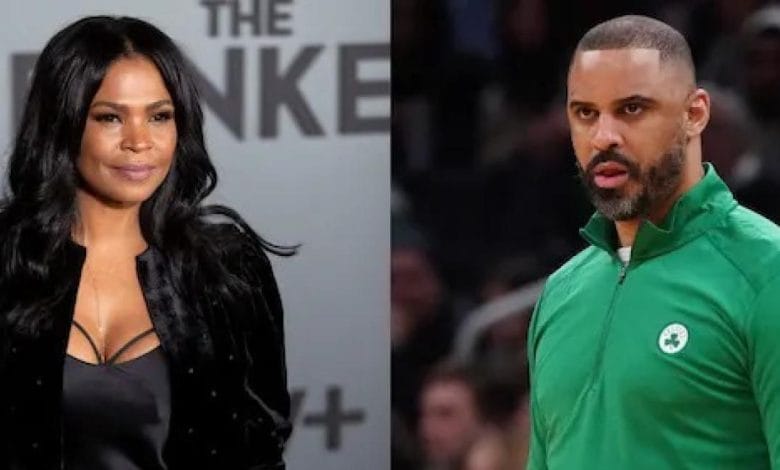 A senior NBA insider Chris Haynes says underfire Boston Celtics head coach Ime Udoka 'will not resign as he awaits sanctions from the organization' as he faces 'a year-long ban over alleged affair with female staffer'
The Nigerian is reportedly facing a potential season-long suspension over an improper, consensual affair with a female member of the team's staff.
It was previously reported that he was considering resigning but he will now not do so as he waits for sanctions from the franchise, according to Chris Haynes
'Boston Celtics head coach Ime Udoka will not be resigning from his position as he awaits sanction from the organization, league sources tell @NBAonTNT,' the senior NBA insider tweeted.
Udoka, who led the Celtics to the NBA Finals in June, has been engaged for years to actress Nia Long, who gave birth to the couple's son in 2015.
However, Long and Udoka were 'believed to have been separated prior to current issue,' according to Bally Sports' Brandon Robinson.
Meanwhile, Celtics legend Paul Pierce disagrees with the Boston Celtics' reported stance of being 'very likely' to suspend Udoka for the entire 2022-23 season.
"It should just be a fine not a suspension," Pierce wrote on Twitter.
Pierce is a Hall of Famer who is best known for his 15-year run with the Celtics, which started when he was drafted No. 10 overall in 1998. His No. 34 jersey currently hangs in the rafters at TD Garden among the team's retired numbers.
The Celtics have yet to make any official statements regarding the report or potential punishment for Udoka. However, a decision on the reported incident is expected soon.