Ndidi delighted to be back in Leicester City pre-season training
Says intensity In training is amazing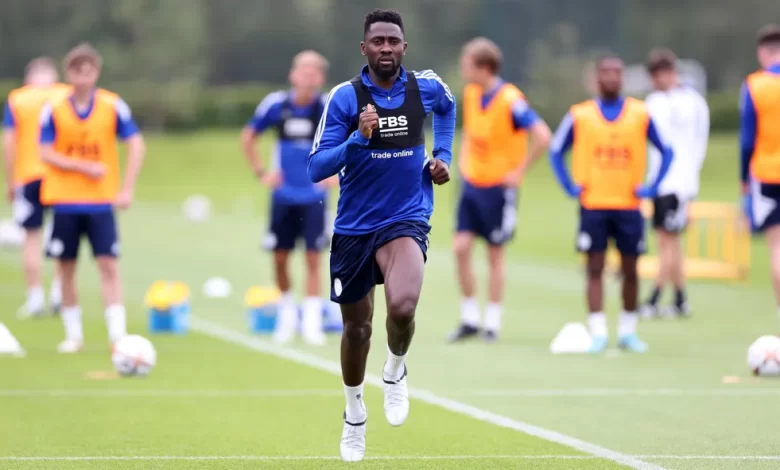 Wilfred Ndidi says he is delighted to be back among his Leicester City team-mates in pre-season.
The midfielder sustained his injury during the second leg of City's European victory over French outfit Rennes in March. After surgery and a period of rehabilitation, Ndidi has worked on his fitness with the Club's medical and sports science staff at LCFC Training Ground this summer.
"My summer was good," the 25-year-old told LCFC TV inside the King Power Centre this week.
"It was short, but it was enjoyable. The first week back was really hard because the body's trying to adapt, it's getting used to it. I think that, once the body gets used to it, it'll be good over the next few weeks.
Wilfred Ndidi provides an update on his recovery from a knee injury and Leicester City's return for pre-season training.
"I was away for just two weeks. I've been working my way back and got back in early. The body's already adapted to it so that's good for me. I'm in a much better place. I was with Kelechi [Iheanacho] in Nigeria and it's good to be back with the lads, seeing all of them.
"We're still waiting for some of them, but it'll be good when everyone comes back and we look forward to the new season."
Ndidi, whose recovery has included group work on the pitches in Seagrave this month, has been struck by the intensity of City's pre-season efforts so far. With six friendlies on the horizon this month, before the new campaign, the central midfielder will be aiming to build up some match fitness.
"It's the first weeks of pre-season, so this is normal," he added. "We're trying to get used to the training and the games again. It's really, really ideal for us to be [at LCFC Training Ground]. We're getting used to each other again and getting the feeling back.
"The training is much, much harder in pre-season compared with during the season! This is getting the body worked up and ready. It's really hard. The intensity has been amazing. From the training we've been doing, seeing the lads put in so much effort, trying to be up there, it's really amazing.
"You don't get that after just a week, but everyone is ready. It's good and we're beginning to play more football (in training sessions). The training is just to get the body turned up. As soon as that happens, the games are just another way of getting more fitness to get ready for more games which are coming.
"The first game is just to get game time and get more fitness."