Newcastle 1-0 Everton: Iwobi subbed off for the first time in 23 games!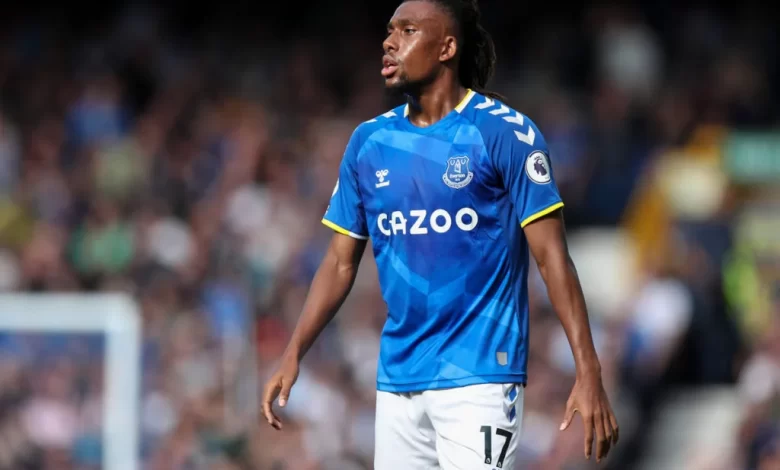 Alex Iwobi was subbed off for the first this season when Everton lost 1-0 to Newcastle United at Saint James' Park on Wednesday evening.
The Nigerian has started and completed all the games he has featured in this season in the Premier League prior to the Toffees trip to Newcastle on Wednesday.
Instead of being Everton's hero like he did when both sides last met in the competition, scoring the winner in added time in the 1-0 defeat of the Magpies in front of almost 40,000 spectators at Goodison Park that faithful evening in March this year, he was instead hauled off for James Garner after 73 minutes on the pitch.
Interestingly, that game on March 17 this year was Iwobi's first start in three games for Everton after sitting on the bench in the Toffees 5-0 and 1-0 defeats to Tottenham and Wolves respectively.
Since he made that start against the Magpies, the Nigerian has started all the games he has played in the competition, a run of 23 games.
Wednesday evening's loss was the third consecutive for Everton and Iwobi and 69th in 194 appearances for the Nigerian since he made his debut in the competition in October 2015.
Iwobi has scored once so far this season and just twice in 2022 with his first coming in the 1-0 defeat of Newcastle in March and his second against Manchester United in Everton's 2-1 loss at Goodison Park early this month.
It was his 109th appearance for the Toffess since he moved from Arsenal in 2019. He has scored eight times and bagged 11 assists.