Neymar's Father: PSG Rumours Are 'False'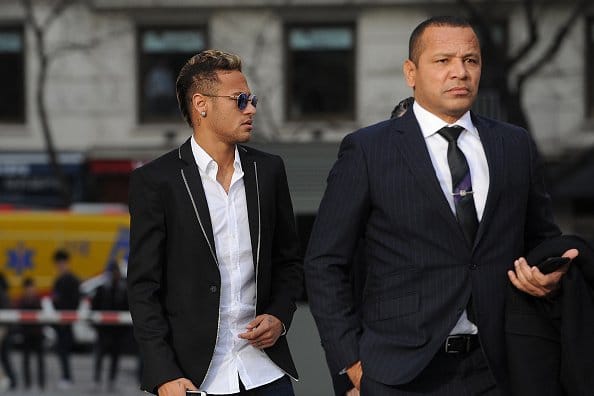 Neymar's father has denied rumours that his son is set to leave PSG, according to French outlet RMC Sport.
Brazilian club Santos have reportedly contacted Neymar Sr to enquire about the rumours surrounding his son's future. RMC report that this was possibly done to explore the idea of a possible return to the club.
Neymar Sr has however denied the rumours, branding them as "false". President of Santos, Andres Rueda, has admitted that he has "received more than 100 messages talking about Neymar" in just a single day and he added that they are "taking action".
The Brazil international came through the ranks at Santos before moving to Barcelona in 2013 and Rueda added it would be "naïve" on his part "not to do something about Neymar" given the possibility that he may become available.
Neymar no longer has the presence he once had at PSG as the club continues to go through a period of change. Kylian Mbappé, who has signed contract extension until 2025, and Lionel Messi, have taken some of the spotlight away from Neymar. His performances and attitude have also been questioned.
Mauricio Pochettino will be replaced by Christophe Galtier, who will join the Ligue 1 champions from Nice. Galtier will work alongside new PSG sporting advisor Luis Campos. The pair previously spent time together at Lille, winning the Ligue 1 title in 2021.
Neymar, 30, knows he under-performed last season in comparison with other PSG players. He scored 13 goals and managed eight assists in 28 matches.