Nnamdi: My target is to go over 80m this year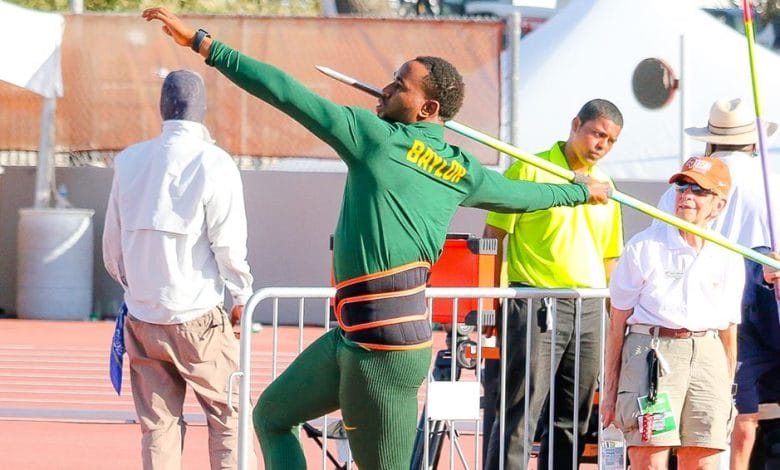 Baylor University freshman Chinecherem Prosper Nnamdi is delighted to have fulfiled one of his targets this year which is to throw over 80m in the javelin.
On Saturday at the Michael Johnson Invitational, Nnamdi betterred his own school record of 78.42m that he set at last month's Texas Relays.
Zaza, as the 19 year old is called opened with a throw of 78.49m and then shattered it with a stadium-record mark of 81.07m that is .001 centimeters off the Nigerian record set by Pius Bazighe in 1999.
The mark also puts him back on top of the NCAA rankings a day after Virginia's Ethan Dabbs went 80.41m at the UVA Lanningan Field, Charlottesville, Virginia.
"I was competing against myself, because that was my goal, to go over 80 meters this season," Nnamdi said. "I felt like I need to do what I'm supposed to do. Not to be motivated by anybody else, but try to get distance for myself."