Not Guilty: Napoli cleared of inflating the cost of Victor Osimhen's transfer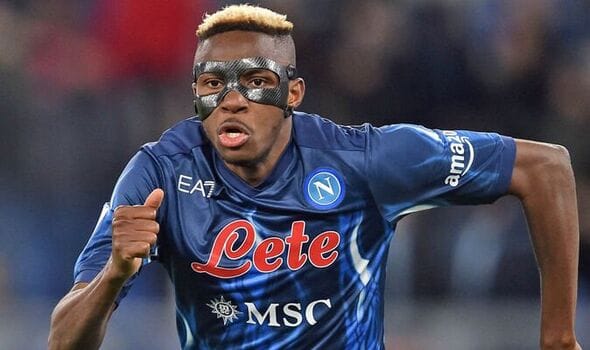 Napoli and other 10 clubs and 59 individuals in the trial over inflated transfer fees to boost capital gains, including Juventus,Genoa and Sampdoria, have been cleared.
Napoli was accused of inflating the cost of players in the Victor Osimhen deal by €20m. The deal for the Nigerian by the Serie A club with Lille was officially for €71.2m, of which €20.1m was made up of four player exchanges.
However, the investigation decided the value of the players – Orestis Karnezis, Ciro Palmieri, Claudio Manzi and Luigi Liguori – was in fact €470,000, therefore inflating the cost of the operation by €19.3m.
This benefited both Napoli and Lille, as the Ligue 1 side were in financial trouble at the time and needed to show a massive profit from Osimhen's sale.
The three youth team players never represented Lille and were released from their contracts a year later.
The FIGC had been hoping to get a verdict by mid-May, before the end of the season, with likely only fines rather than docked points or even relegation.
However, in a shock turning point, all of those who were charged have been cleared in the first trial.
The 11 clubs deferred to the disciplinary commission were Juventus, Napoli, Sampdoria, Genoa, Empoli, Pro Vercelli, Parma, Pisa, Chievo, Novara and Pescara.
The FIGC Prosecutor had tried to charge 59 directors, demanding a year-long ban for Juventus President Andrea Agnelli and Napoli chief Aurelio De Laurentiis.
All of these have now been dropped, as the judges agreed with the version put forward by the clubs that the FIGC did not have the right parameters or ability to evaluate the true transfer worth of a player.
The basis for the entire trial was therefore considered flawed and essentially thrown out of court.
The case was brought forward in the so-called 'Plusvalenze' scandal – boosting transfer fees in exchange deals to make it look as if clubs were moving around much larger assets, therefore helping to balance the books.