Oduduru seeks God's intervention in potential six-year doping ban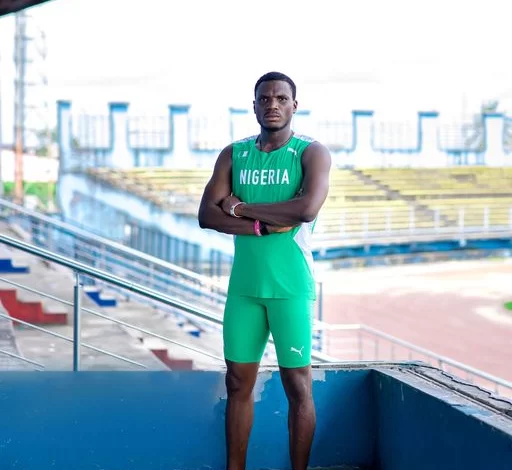 Nigeria's 200m indoor and outdoor record holder Divine Oduduru is seeking the face of God to prove his innocence after the 26 year old was accused by the Athletics Intergrity Unit, AIU, of two potential Anti-Doping Rule Violations (ADRVs) and is seeking a six-year ban against the Nigerian.
The sprinter has been notified of potential ADRVs for possession (Rule 2.6 of the World Athletics Anti-Doping Rules; ADR) and/or use or attempted use of multiple Prohibited Substances (Rule 2.2 ADR).
He has been provisionally suspended immediately.
Oduduru is yet to make an official statement on the allegations but on Saturday March 11, 2023 took to his Facebook page to seek God's intervention.
'I can't question you God, but sometimes I feel you give people too much control over some things lord. Step in on time to prove our innocent (sic)', wrote Oduduru.
The AIU says the alleged violations stem from its investigation based on information in a criminal charge brought against US-based "naturopathic" therapist Eric Lira, on 12 January, 2022, by the United States Department of Justice under the Rodchenkov Act. Lira is alleged to have supplied performance-enhancing drugs to athletes before the Tokyo 2020 Olympic Games (delayed until summer 2021 because of the Covid-19 pandemic).
"The complaint against Lira provides specific information regarding persons identified as 'Athlete 1' and 'Athlete 2'. In February 2022, a sole arbitrator of the AIU Disciplinary Tribunal concluded that they were "comfortably satisfied" that 'Athlete 1' was Oduduru's team-mate, Blessing Okagbare, and banned her from the sport for ten years, which was increased to an 11-year ban in June 2022 following further charges brought by the AIU,' the AIU wrote on February 9, 2023 while announcing Oduduru's provisional suspension.