Ofili, Oghenebrume, Onojuvwevwo top LSU list for 2023 NCAA Indoor Championships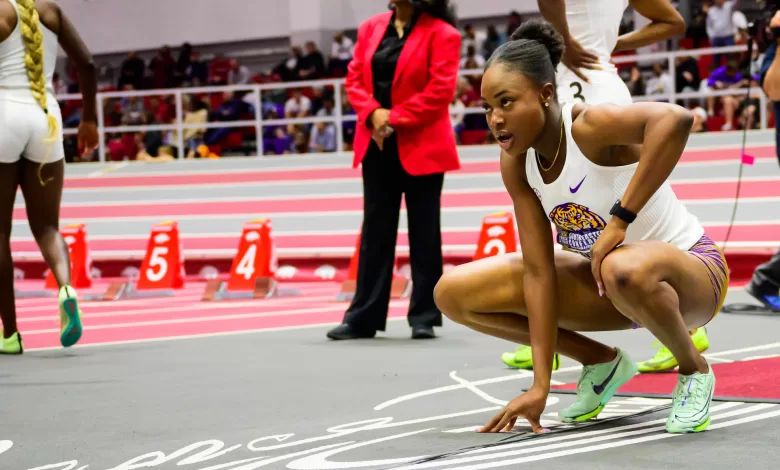 Nigerian trio of Favour Ofili, Godson Oghenebrume and Ella Onojuvwevwo are among seven individual Louisiana State University, LSU athletes and one relay team that have been selected to represent the school at the 2023 NCAA Indoor Championships scheduled to take place March 10-11 at the Albuquerque Convention Center in Albuquerque, New Mexico.
While Ofili will be making her third trip to the championships, the duo of participating Oghenebrume and Onojuvwevwo will be making their debut.
Ofili secured her 60m NCAA qualifying mark at the Tyson Invitational after running a personal-best time of 7.15 seconds.
Over in the 200m, the Nigerian record holder ran a personal-best time and world lead of 22.36 at the same meet she qualified for the 60m.
Her 60m time ranks eighth in the nation, while her 200m time ranks the second fastest time in the world this year behind Julien Alfred (22.26).
The battle for the gold will be between the pretty, 20 year old Nigerian and 21 year old Saint Lucia sprinter who won the 100m silver behind Elaine Thompson-Herah at the Commonwealth Games in Birmingham.
Oghenebrume also set a new personal-best time of 6.58 to secure his spot in the 60m event.
Freshman Onojuvwevwo is in the women's 4x400m relay team to New Mexico. Ofili has also been listed to run in the relay event.