Ofili, Oghenebrume opt for 4x100m relay; Onojuvwevwo to run in 200m and 4x400m relay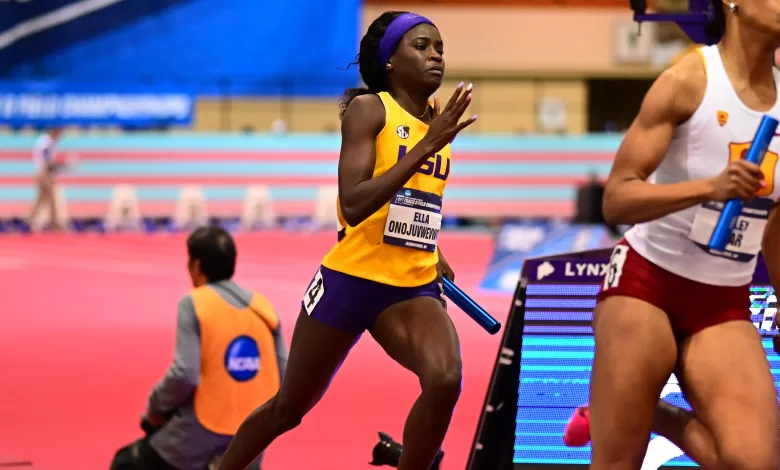 Favour Ofili and Godson Oghenebrume have been left out of the individual events at the Hurricanne Invitational meeting which began Friday and end Saturday at the Cobb Stadium in Coral Gables, University of Miami in Florida.
Both sprinters participated in the NCAA indoor championships held at the Convention Centre in Alburqueque, New Mexico last weekend.
While made it to the final of the 60m and 200m events, setting new 7.14 and 22.11 personal bests respectively with a silver medal in the half lap race, Oghenebrume did not go beyond the semifinal.
Ofili will run the second leg of the 4x100m relay race for her school, Louisiana State University, LSU while Oghenebrume will anchor for the men's team.
Quatermiler, Ella Onojuvwevwo will begin her first ever collegiate outdoor campaing for LSU in the 200m and conclude by leading off the 4x400m relay team.
The 17 year old, Delta state-born Onojuvwevwo impressed in her first outdoor season, setting an impressive 52.61 lifetime best in the 400m event.