Ofili to start outdoor campaign at Hurricane Invitational in Miami, Florida
Raimat Jimoh to make Mississippi State University debut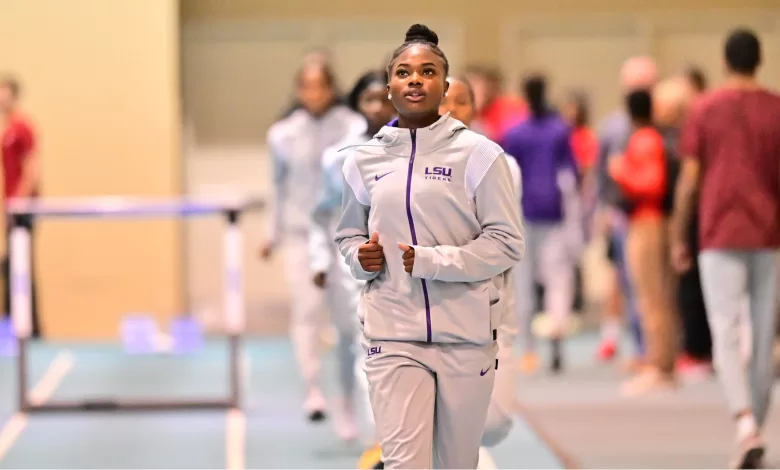 Favour Ofili will begin her collegiate outdoor season on Friday at the Hurricane Invitational that will be held at the Coral Gables, University of Miami in Florida.
The 20 year old ended her 2023 indoor campaign with a silver medal and an African record (20.11) at the NCAA Indoor Championships last weekend in Alburqueque, New Mexico
It is not certain yet if the Nigerian will run in both the 100m and 200m but the Commonwealth Games 200m silver medal winner is in Florida with her school, Louisiana State University, LSU.
Last year Ofili opened her outdoor campaign early April with an 11.11 performance in the 100m. She set a new 21.96 African record when she made her 200m debut interestingly in Florida.
Also in Florida is Ella Onojuvwevwo who will be making her outdoor debut since she joined the LSU as a student-athlete.
The 17 year old made her indoor debut at the Razorback Invitational in Fayeteville, Arkansas in January and has set new lifetime bests of 24.11 and 52.61 in the 200m and 400m respectively.
Meanwhile, Abike Ramat Jimoh will make her debut for Mississippi State University at the Hurricane Invitational.
The Osheku Athletics Academy athlete joined the University early this year and will run in the 1500m event.