Okagbare gives reasons for not allowing AIU access to her mobile telephone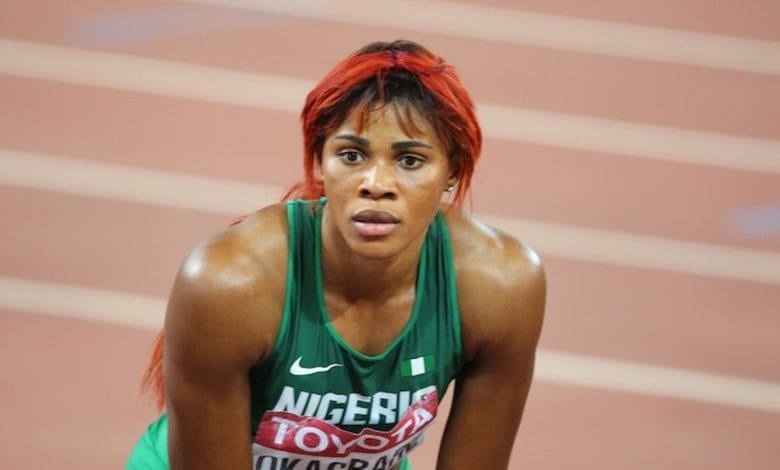 Blessing Okagbare has denied she refused to cooperate with the Athletics Integrity Unit's investigation into her case, according to a report in Complete Sports,
The sprinter was slammed a five year ban for that as the AIU said her cooperation would have led to the discovery of evidence of further anti-doping rule violation (ADRV) by her and at least one other person.
The AIU also relied upon material concerning proceedings in the USA by the FBI against a man named Eric Lira.
In her response,Okagbare said there was "compelling justification" for her refusal to submit her mobile telephone to the AIU.
The 33 year old said the AIU had conducted itself "in such a manner that affected their impartiality in the entire process and in the confidentiality of her privacy trusted in their care."
She added she 'had no trust in the AIU following its role in leaking to the Nigerian press the result of the analysis of her B sample.
Okagbare also said she had informed the AIU that her mobile telephone had been "collected and checked at the Airport upon her return to the United States from Tokyo.
The 2014 Commonwealth Games double sprint champion said other than issues around her mobile telephone, she had not refused to comply or cooperate with the AIU.
She said the United States Antidoping Agency (USADA) material in connection with Lira relied upon by World Athletics was hearsay and so was inadmissible against her and denies she is "Athlete 1'.