Okocha: Moses Simon made it easier for the Tunisians to mark him out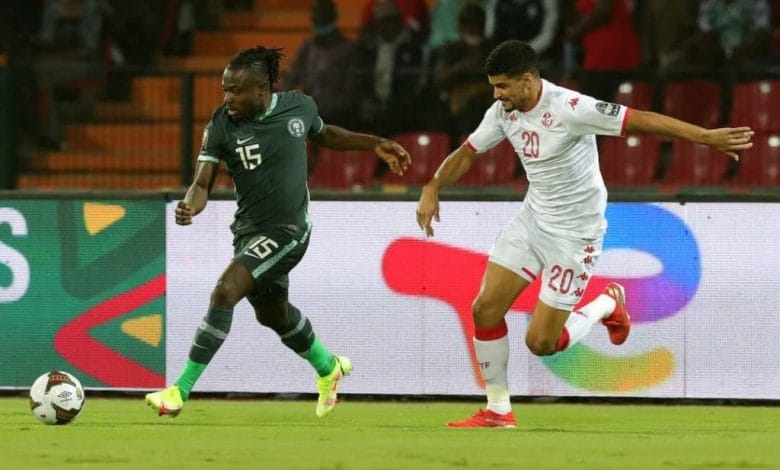 Former Super Eagles captain Austin Jay Jay Okocha has slammed Nigeria's group stage engine room Moses Simon for being too predictable against Tunisia.
"I think it is also important for a team or players to know when they are needed, when other players need to be helped and today I didn't see that from our team," Okocha said.
"You need to take responsibility. As a player you need to realise that plan A is not working so what can I do to influence the game?
"Should I try and keep it simple? Should I try and change and play in another position to try to create something and to try to do something to help and improve my team?
"Like Simon, today he made it easier for the Tunisians to mark him out because he was just trying to force issues.
"Sometimes if it's not working not working, try and keep it simple, be unpredictable but today I think he was predictable."
Okocha added that he hoped Nigeria had learnt a valuable lesson from their shock exit about just how the natural law of justice works in football.
"We set our standards so high during the group stage that we all believed that it could be our time but again like I always say, football has the final say, you have to do your business, you don't have to rely on your opponent," he said.
"You have to show the desire that you want it the most and if you want to be the champion you must beat every team in that competition to become the champion and today we found out that if we didn't do our job, Monday morning after breakfast we are going home."