Oleksandr Usyk wants trilogy vs Anthony Joshua if..
Ukrainian wants fight to take place in Kyiv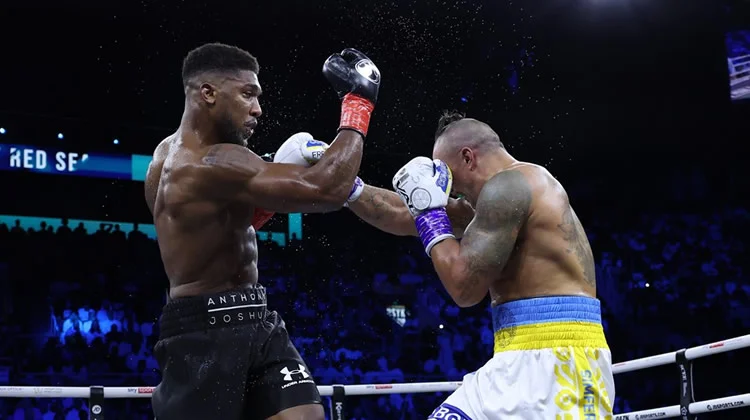 Oleksandr Usyk says he is ready to fight Anthony Joshua again if the anticipated blockburtser fight between the British-Nigerian and Tyson Fury fails to come to fruition.
Usyk revealed on gambling website, Parimatch that his team and Joshua's are already in talks just in case Fury vs Joshua falls apart.
This is entirely possible simply by judging how Tyson has been reacting to this entire situation. At this point, the champion is the one looking like he doesn't want to fight Joshua at all, especially given his lack of patience.
But Usyk is more than ready to take on Joshua one more time and prove once and for all he has no match.
The biggest surprise out of what the Ukrainian said is that he wants a specific place for the fight to happen. A place that is currently hard to come by due to the political struggles it's going through.
Usyk revealed that after London and Jeddah, he wants the trilogy to happen in the Ukrainian city of Kyiv.
"If Fury doesn't agree I think we could try to have another fight. We already had a match in London and in Saudi Arabia as well, so the next one could be at the Olympic Stadium in Kyiv."