Omanyala: 'I want to run 9.6s in the 100m at World Championships'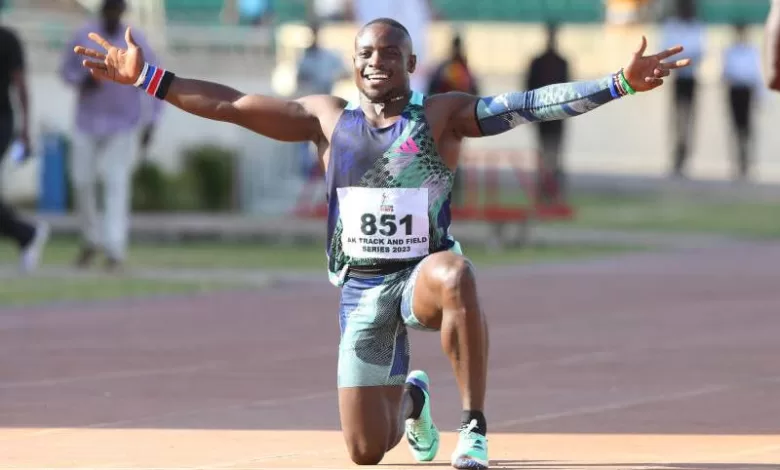 African 100m record (9.77), Ferdinand Omanyala wants to become the second fastest man in the blue ribband event behind Jamaica's Usain Bolt (9.58) and the Kenyan believes he can run faster this year than the 9.81 world lead he ran in Kenya last weekend at the Athletics Kenya (AK) Track and Field meet at the Nyayo Stadium in Nairobi.
The reigning Commonwealth Games champion told Kenya's Daily Star he wants to become the first African to run inside 9.7 in the 100m event.
"I am targeting 9.6 seconds and I believe it is achievable. This will be the second fastest all-time record."
"I want to train even harder for the next month now that there is no competition. All preparations and targets should be geared towards the South Africa Grand Prix on April 12 and the World Championships in Budapest," Omanyala told the newspaper.
The 27 year old who set a new 6.54 Kenyan indoor record in the 60m 13 days ago is hoping for another big run in the blue ribband event at the Kipkeino Classic set for May 13.
"Kenyans should come in large numbers to cheer us at Kasarani. We won't let them down," he told the Daily Star.
Omanyala ran her 9.77 African record on the same Moi International Sports Centre track in Kasarani in September 2021.