Osadebe: "Ireland's not for me, I want to play for Nigeria'
Bradford City new boy eyes Super Eagles call-up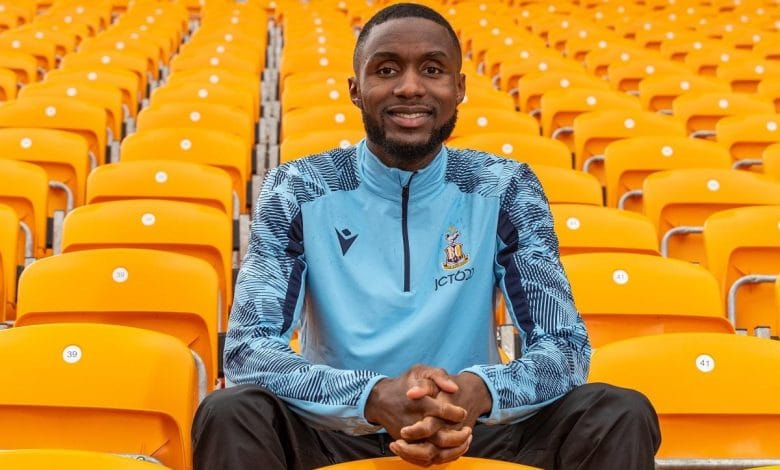 New Bradford City midfielder Emmanuel Osadebe still has international ambitions, and he hopes playing at Valley Parade can be the springboard for that.
Born in Dundalk, Osadebe has trained with the Republic of Ireland's Under-21s in the past, but his parents are Nigerian, and that is where his heart lies.
He said: "Ireland's not for me, I want to play for Nigeria.
"I'm still only 25 years old, and if I have a good season this year, and then a couple more higher up, I know it can happen.
"I believe it will happen, and I hope that being at Bradford starts that process up and we keep moving up, because the goal is to get promotion."
Osadebe was in Tottenham's academy when he was younger, where a now-international icon may be inspiring his current ambitions.
Of his time there, he said: "I was only at Spurs for a short while, but I enjoyed every minute of it.
"Some of the young lads there turned out to be the best right now, like Harry Kane.
"I trained alongside him with the Under-23s and he's doing alright isn't he?
"It really developed my technical side being there, and I've got to put it all together, with what I've learned since, at Bradford."
Osadebe is something of a veteran in League Two, having played in the division since 2017, with his latest spell coming at Walsall.
He said: "With games comes experience, and I'm looking forward to merging my experience with the other boys, so we can get that promotion."
The Irishman can play across the midfield, but his new boss Mark Hughes clearly wants that focus to be narrowed.
Osadebe said: "I have played in a number of positions in the past.
"But I've already spoken to the gaffer and he's keen for me to focus on one or two positions, which he knows I can do for the team.
"A big thing for me is to get those goals and assists up from the start of the season to the end."