Osimhen dedicates hat-trick to his daughter
Thanks Spalletti for his trust in him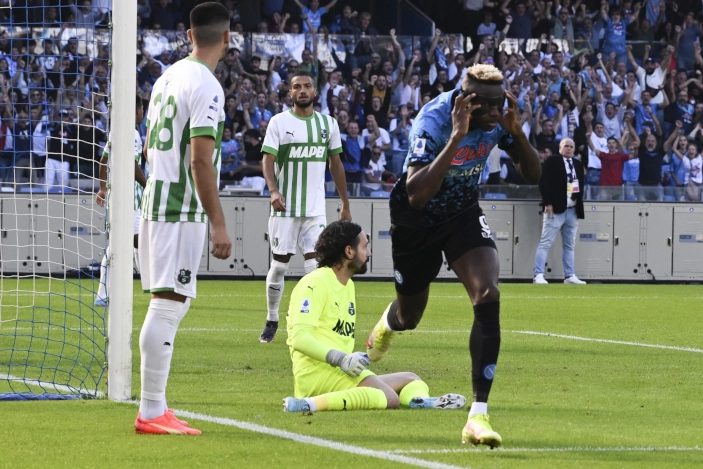 Victor Osimhen has dedicated his first Serie A hat-trick to his daughter.
The Nigerian netted thrice in Napoli's 4-0 demolition of Sassuolo at the Diego Armando Maradona stadium on Saturday to ensure a historic 13th straight victory for the Parnatonepei.
Osimhen looked to be drawing some letters in the air after every goal and he said it was to celebrate his daughter.
'That signal was for my daughter. Every moment I score or do something good, I do it for her. She is my life now and I am happy to dedicate everything to her.'
The 23 year old has also thanked Napoli coach Luciano Spalletti for giving him 'as much confidence as I can get' after his injury worries.
'Congratulations to the team, I am happy to contribute to this win. Of course it is good to have as many goals as this, I want to keep the momentum going,' Osimhen told DAZN.
'This season the coach has given me as much confidence as I can get. I am really happy to rely on him giving me the maximum confidence. I have just returned from five weeks out, which is not easy, and it is important to get really integrated with the team.'
'