Osimhen dedicates wonder goal to his daughter and girl friend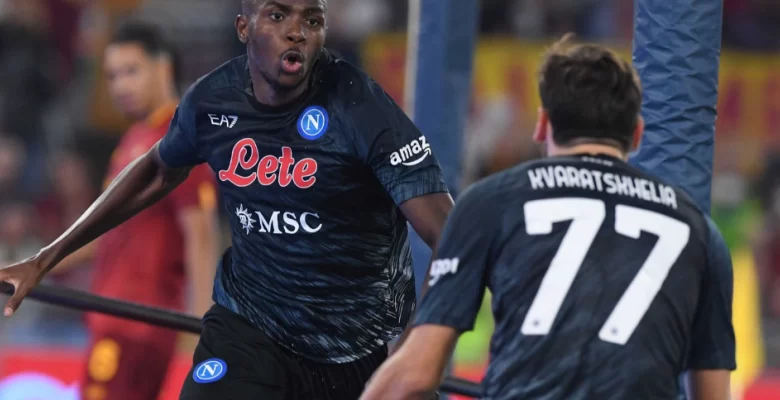 Victor Osimhen says he is dedicating his wonder goal to his daughter and girl friend.
The 23 year old Nigerian scored his first goal against a Jose Mourinho and first against AS Roma in four games to give Napoli their 11th straight win the Serie A.
'The hand gesture is for my daughter and my girlfriend. Every time I score a goal, I dedicate it to them, they are the most important thing for me. Those five weeks out were tough for me and they gave me the motivation to keep going.'
Osimhen says Napoli want to 'keep building on this momentum' after the historic win.
The game had been heading towards a goalless draw until a moment of magic from the Nigerian broke the deadlock.
'Congratulations to the team, Roma gave us a tough time and are a good team also, but we showed we are also a very good team and it is not easy to beat us. It was important for me to get the goal for the team and these three big points,' Osimhen told DAZN after the game.
It was his first start in six weeks, since the thigh injury sustained in the Champions League opener against Liverpool in September.
'Just like I said last time, we have great solidarity in the team, everyone knows what they need to do at the right time. We just want to keep building on this momentum, the season is still young, so we are taking it one game at a time. Of course I am proud of this team.'