Osimhen: 'I was convinced of our chances to win the Scudetto this season right from the start of the season'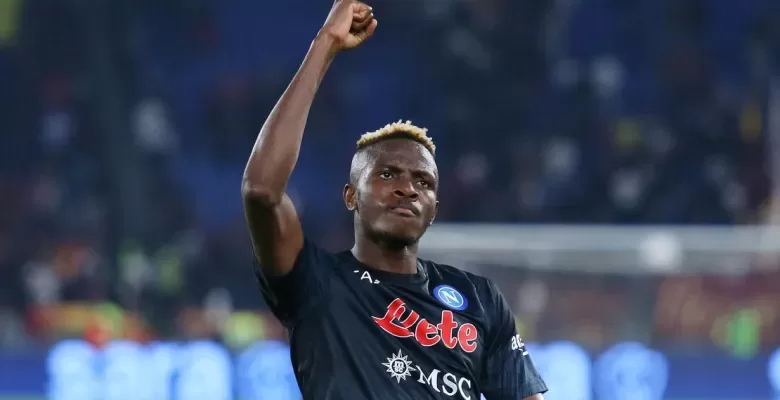 Victor Osimhen has revealed he was convinced Napoli would be in the running for the 2022/23 Serie A title before thst start of the season.
The Nigerian has been phenomenal for Napoli so far this season and his 19 goals in 20 games as helped the club 18 points clear at the top of the log after 24 matches.
Osimhen is also the top scorer, so far, in the competition with his 19 goals, six ahead of his nearest challenger, Lautaro Martinez who has scored 13 times in 24 matches for Inter Milan.
Overall, the Nigerian has registered 21 goals and 4 assists in 25 appearances for the Partenopei this season, with 19 of those strikes coming exclusively in 20 Serie A encounters.
'I believed in it before we even started winning. And there is an incident that testifies to the moment. It was summer and after quite a hard training session I spoke to Anguissa. I said to him: Frank, do you know that our team is strong and we can really try to win the Scudetto? He was skeptical and I convinced him.'
He also continued how Luciano Spalletti was also positive regarding the striker's claims.
'Spalletti then approaches and asks us what we are talking about. I tell him, he looks at me and says: if your teammates are convinced, as you are, yes we can try. This is how our beautiful story was born, made up of matches, training sessions, men who don't spare themselves. Made of leaders, ' the Nigerian told Italian news outlet, Corriere della Sera.