'Osimhen is not the best striker in Serie A'
Declares Verona coach Igor Tudor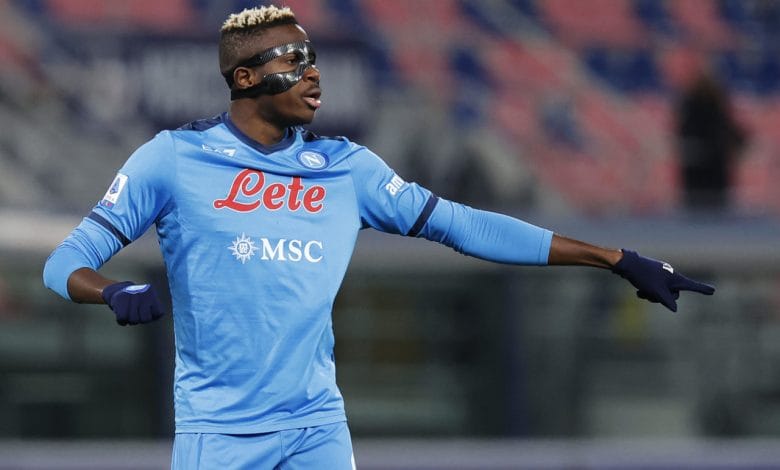 Verona coach Igor Tudor says he is not afraid of Nigeria striker Victor Osimhen as his side host Scudetto-chasing Napoli at the Stadio Marcantonio Bentegodi in a Serie A game on Sunday.
'He's not the best striker in Serie A,' said Tudor ahead of the Sunday afternoon's game between the two sides with a long history of bitter rivalry.
That is one of the reasons why Verona are expected a packed house, along with their own recent confidence-boosting results.
"Napoli have strong players, Luciano Spalletti is one of my favourite coaches and my players are well aware of what this game means," said Tudor in his press conference.
"They also know there will be a big crowd and they like this, as their hard work has attracted people back to the stadium. They are eager to not let the fans down and put on a show with a great result.
"The people of Verona are showing their faith in the whole club. There has to be a strong connection and creates a wonderful atmosphere."
When asked about the fear of facing Napoli hitman Osimhen, Tudor shrugged it off.
"He is not the best striker in Serie A, no. He's one of the best, but for me the best is Dusan Vlahovic. I don't want to focus too much on Napoli's strengths and players, because I am concentrating on what Verona can do."
Osimhen has featured thrice against Verona with the Nigerian yet to win after two draws and a loss.
Verona is also one of the mid-table clubs Osimhen is yet to score against albeit he has scored 21 times, bagged seven assists in 53 games across all competitions for Napoli.