Osimhen joins the €100m club in transfer value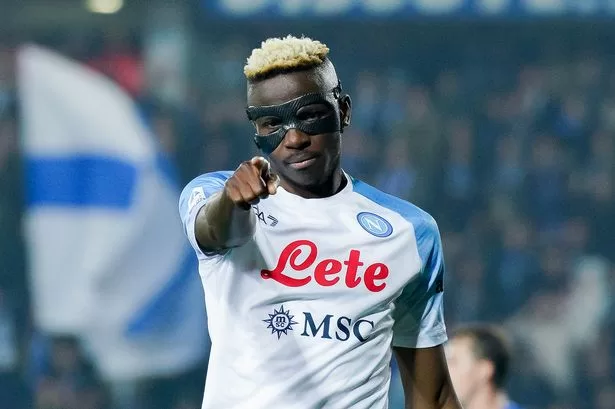 Serie A top scorer Victor Osimhen has become the first Nigerian player to hit the €100m mark in transfer value.
The 24 year old who is in Nigeria for the 2024 Africa Cup of Nations qualifiers against Guinea-Bissau is currently the tenth player to break the nine-figure barrier in the Serie A.
The Nigerian's value jumped by €30m from the €70m he was valued as at last November.
"The Nigerian centre-forward and his attacking partner have been in top form for months and, together with their teammates, are not only playing in a league of their own in Serie A, but are among the favourites to reach the final of the Champions League," explained Jatin Dietl, Area Manager Italy at Transfermarkt.
"Should Osimhen move in the summer, we estimate he will bring in a nine-figure sum, given his contract runs until 2025. Manchester United, Liverpool and PSG are considered the hottest contenders for a transfer."
"Such leaps within a year have been very rare in Serie A in recent years'.
Osimhen has scored 25 goals across all competitions for Napoli so far this term. His 21 goals in the Serie A is the highest ever scored in a single season by a Nigerian in the competition and joint first with Cameroun's Samuel Eto'o by an African.
The former Lille of France star is just a goal away from becoming Africa's all-time Serie A top scorer with Liberia's George Opong Weah.