Osimhen: Serie A title win is my priority, not the Capocannoniere
Napoli forward not bothered by transfer interest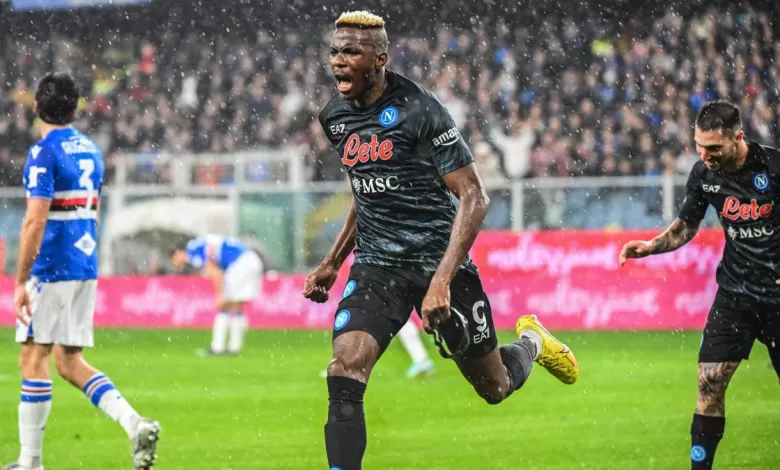 Victor Osimhen says he will up everything, including his lead as Serie A top scorer to win the Scudetto at the end of the season.
Napoli last won the Serie A title in 1990 and Osimhen, like Diego Maradona did 32 years ago, is leading the club to its third Scudetto.
"Being the highest goalscorer is actually not my main priority," he told ESPN. "The team comes first before my personal ambition.
"If I win it, that's fine but what I want to do is try to win trophies with my team. As long as the team is winning, it doesn't matter to me who gets the goals or whether I win top scorer or not."
The Nigerian is Serie A top scorer so far this term with 18 goals in 19 matches, five ahead of Inter Milan's Lautaro Martinez who has scored five less.
The 24 year old has been linked with a number of top European teams but the former Lille of France forward says he is not bothered by the huge price tag Napoli has slapped on him and he is focussed only on helping his club to the Scuddetto.
"When you are doing so well, top clubs around the world are watching, mostly in the top five leagues.
"And to be able to be attract interest from these top clubs shows that I am doing great and it gives me the motivation to do even more for myself and my team.
"But I am focused on Napoli right now and they have the final say. I just want to help my team to win matches and win trophies.
"At the end of the season, we will see what is going to happen, but that is not up to me. It is for the club to decide."