Osimhen: We have the squad to win Champions League!
Says Napoli ready to play any team in the quarterfinal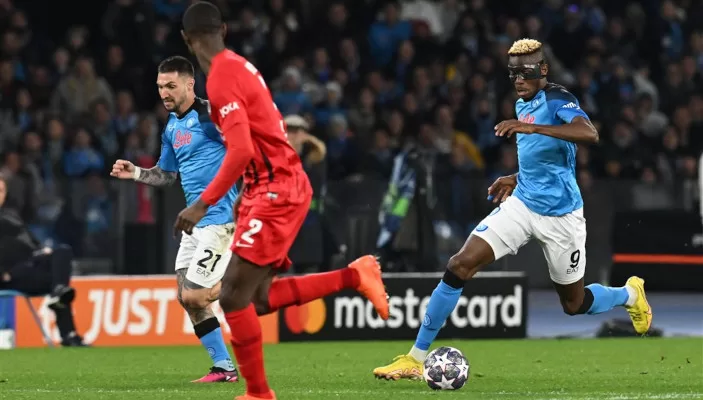 Victor Osimhen believes Napoli can go all the way and win the 2022/23 UEFA Champions League trophy after helping his side to qualify for their first ever quarterfinal spot in the history of the competition. The Nigeria scored twice in a 3-0 defeat of German side, Eintracht Frabkfurt in Naples Wednesday night for a 5-0 aggregate win. Voted man of the match, the 24 year old says the Napoli squad is good enough for the trophy and does not care who they will face in the last eight of the competition.
"It feels good, it feels amazing, it is a huge win. Congratulations to the team for the performance from the whole squad. We want to keep going like this into the next round and we are ready for it.'
Asked if he would like to face Chelsea or Manchester City in the quarter-final, the Nigerian says they are not afraid of any team.
"It's going to be a huge match, it's going to be great. We are also doing well, we are top club, it'll be good to have a draw with a very good club. We are ready for it, we are ready for any big team.'
"I think anything is possible, we have the squad to achieve this dream. We have the squad to win the Champions League,' he said.