Owen: Arsenal are this season's best team after Manchester City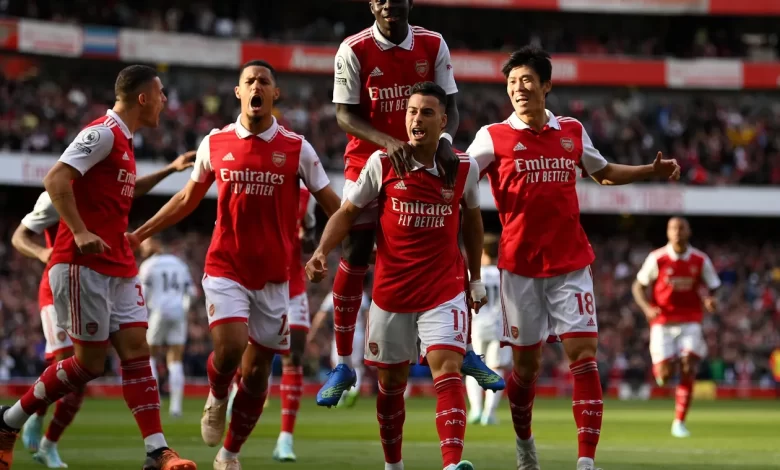 Liverpool and England legend Michael Owen has unequivocally declared Arsenal as the second best team in the Premier League this season after Pep Guardiola's Manchester City.
Arsenal defeated Liverpool 3-2 at the Emirates Sunday evening for their eighth win in nine Premier League games and the result returned them to the top of the table, one point above the defending champion, Manchester City.
Owen believes the Gunners have improved from what they were last season when they recovered from a very poor start, losing their first three games to clinch a Europa League place at the end of the season.
He is confident Mikel Arteta's side can challenge for the title this season and sees them as Manchester City's biggest title challenger.
"Arsenal have deserved to win that – they played veryy well with lots of energy. Liverpool contributed but they have dropped 10% on last season and Arsenal have picked up by about 20%. The tide is turning and that was a cracking game of football."
"I think they could, the way they are, there is no fluke around the team this time around and they have got very, very good players, playing in a good way.
"They got confidence flowing throughout the team and throughout the club and some of the main protagonists to the title are struggling at the moment. I think they could be Man City's biggest challenger,' said Owen on Premier League Productions.
Owen scored 150 goals in 326 appearances and believes Arsenal deserved the big win over Liverpool.
"Arsenal have deserved to win that – they played veryy well with lots of energy. Liverpool contributed but they have dropped 10% on last season and Arsenal have picked up by about 20%. The tide is turning and that was a cracking game of football."