Pat Nevin urges Chelsea to go all out and sign Osimhen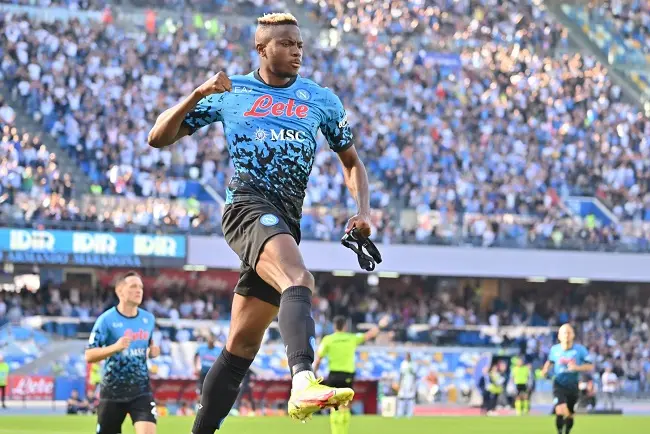 Former Chelsea player Pat Nevin says Nigeria's Victor Osimhen would be his major summer signing if he was in charge at the west London club.
Nevin who scored 16 times and bagged five assists in 123 games for Chelsea across all competitions has, in his column for the Mail Online, urged his former side to go all out and sign Osimhen at the end of the season.
Osimhen is Serie A leading scorer so far this term with 18 goals in 19 appearances and and the Nigerian is also one of most in-demand players as the summer transfer window approaches.
Real Madrid, Man United, Arsenal, Bayern Munich, Atletico Madrid, Tottenham, PSG and Arsenal are among clubs linked with a summer move for the 24 year old but Nevin has told Chelsea to break the bank for the Super Eagle.
The 59 year old has claimed it would be the signing he would make if he was in charge.
He said: "But it's Chelsea. It's the Premier League. The fans are getting fed up. The ownership are under pressure.
"You don't have a lot of time and the negatives are you're halfway down the table and not scoring enough goals.
"Everybody knows they need somebody to put the ball in the net. That would help a wee bit.
"They could go out and sign a striker, but Chelsea's history of buying strikers at the wrong end of their career is extraordinary.
"They want somebody at the right end of their career who can become like Didier Drogba. I would get Victor Osimhen from Napoli if it was up to me."