Peseiro convinced Napoli will sell 'complete striker' Osimhen in 2023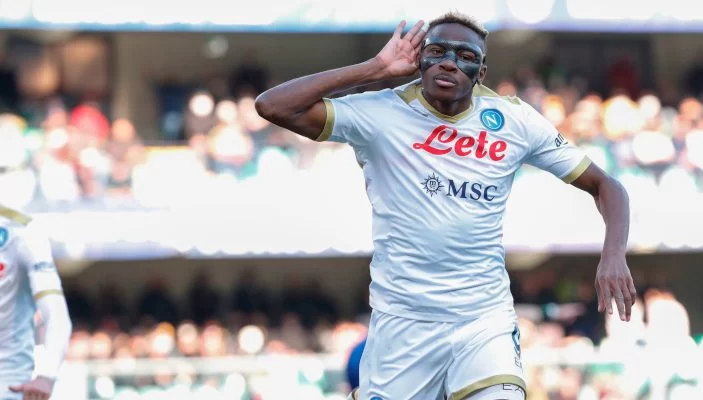 Super Eagles manager Jose Peseiro says it will be difficult for Napoli to hold on to Victor Osimhen at the end of the ongoing football season.
The Portuguese believes the Nigerian who has been linked again with a move to Manchester United and real Madrid will be sold next summer.
Peseiro told TMW: "Osimhen's thriving at Napoli, and they are playing great, so the relationship is mutually beneficial. It won't be easy for them to keep him considering his value and the bids they will receive. He's a complete center-forward, and he works hard in the defensive phase too. I think the Partenopei will ask for many millions next summer, and there will be several clubs willing to offer them since he still has room for improvement."
The Portuguese says Osimhen is a complete centre forward who scores a lot.
"He scores a lot and he is young. It is certainly not easy, usually a centre-forward finds this level later on. But he always scores goals, at this moment I don't think I'm wrong if I say that every team in the world wants to buy him.
"He's a complete centre-forward: he assists, scores from the right, left, is strong in the defensive phase, knows how to press and is not easy to defend for a central defense. In June, in the summer, I believe that Napoli will ask for several million for him … And I think there will be many clubs to offer them: he is young and still has great growth potential."