Peseiro: Lookman more technical than Osimhen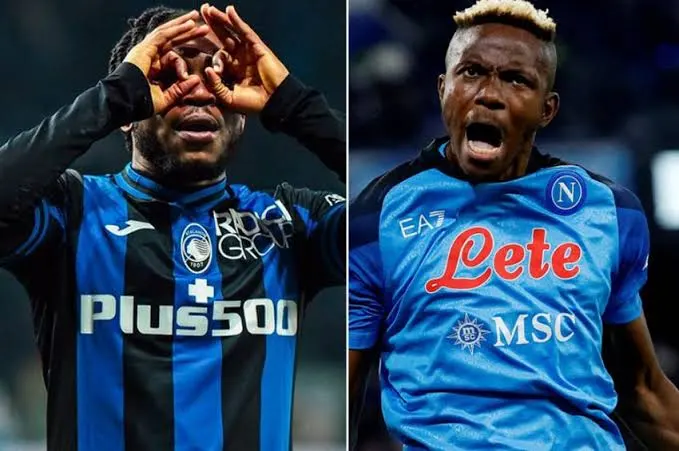 Super Eagles gaffer Jose Peseiro says Atalanta of Italy forward, Ademola Lookman is a more technical player than Napoli hitman, Victor Osimhen.
Peseiro who is in Naples to watch Saturday evening's game between Napoli and Atalanta at the Diego Amando Maradona stadium told SportsItalia in an interview that Atalanta coach, Gian Piero Gasperini has helped in the growth of the 25 year old Nigerian.
"Ademola (Lookman) is more technical than Osimhen, more inclined to create chances and he is now also scoring. He's doing really well this year. He grew up with Gasperini: now he's always playing, we're happy with him. He too can aspire to do great things,' said Peseiro.
Lookman is third in the Serie A top scorer's race with the 12 goals he has scored in 24 appearances for Atalanta behind Osimhen (19 goals in 21 games) and Inter Milan's Lautaro Martinez who has scored 14 times in 26 games.
Peseiro says the geometrical improvements in the two Nigerians who have netted 31 Serie A goals together this term has not happened by happenstance.
"I would add one thing that applies to both. It is no coincidence that they have both grown like this this year. This is because they are both within a good game system. Atalanta and Napoli want the ball, they want to play and attack. In these conditions, players like this are exalted. Italian football has changed a lot in recent years".
Osimhen will be seeking to score his third goal in four games against Atalanta while Lookman will be aiming to make Napoli the second team after Sampdoria he will score home and away against in the same Serie A season.
Lookman scored once in Atalanta's 2-1 loss to Napoli last November at the Gewiss Stadium in Bergamo.