Peseiro: Osimhen is a leader and a great motivator in the Super Eagles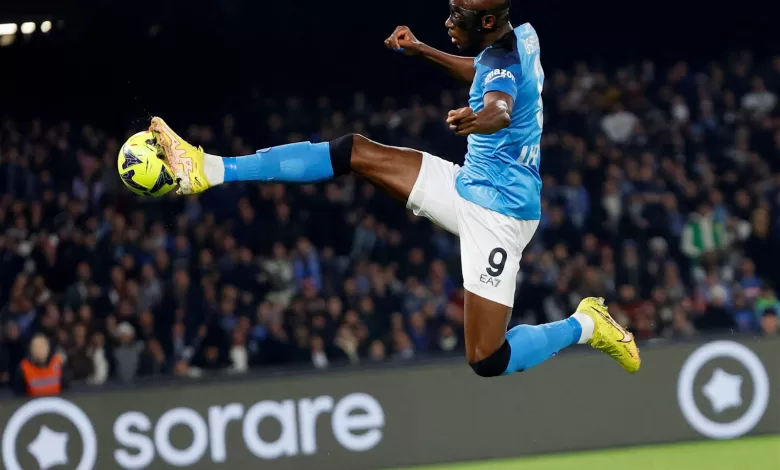 Nigeria head Jose Peseiro says Napoli forward Victor Osimhen is a leader in his Super Eagles team and a great motivator.
Peseiro told Italian newspaper, Il Mattino that Osimhen has become a leader in the national team just like he is with his club in Napoli.
Asked by the newspaper what the Napoli forward brings to the national team, Peseiro says the 24 year old has brought leadership to the team.
"He's a leader. Thanks to his performances, he's been able to take over the locker room. Because he's a top player, but above all a great motivator. He always asks everyone to give their all,' said Peseiro.
The Super Eagles coach also revealed Osimhen is never satisfied even if he scored the winning goal for his team.
"Victor is incredible, because he's never happy. Even when he scores and it's decisive. He was happy but for the goal but he would have liked to do more. He's like that: he's never satisfied. The next game always counts for him. But he's never satisfied. I'm surprised,' Peseiro said of Osimhen after the derby defeat of Salernitana.
Osimhen is not just the top scorer with 13 goals, he also leads Serie A with his Napoli and Peseiro hopes the Nigerian can lead Napoli to their first Scudetto since 1990.
"It's an extraordinary thing. Because if you win in Naples it's more beautiful than in clubs used to winning like Inter, Milan or Juventus.
'And in fact I hope they can win the Scudetto.'
Peseiro says this winning mentality will rub off on the Super Eagles.