Peseiro: 'Why every team in the world wants to buy Osimhen'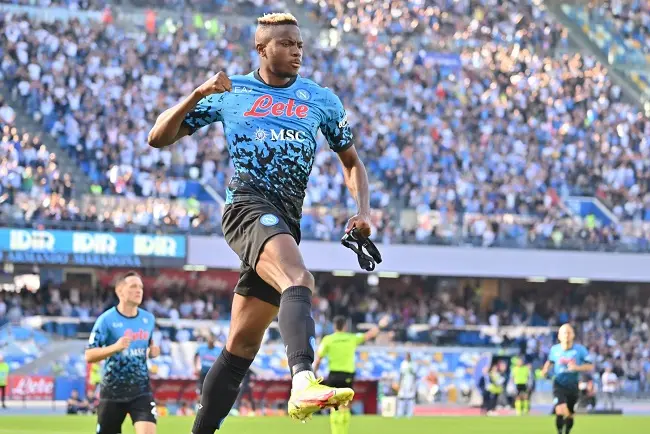 Super Eagles coach Jose Peseiro says every team in the world wants to buy Victor Osimhen right now after the striker was again linked with a move away from Napoli in the summer.
In an interview with TMW recently, Peseira spoke about the situation of Osimhen and his qualities as a footballer. He believes that he is someone who is wanted by every club inthe world.
He stated: 'He scores a lot and he is young. It is certainly not easy, usually a center forward finds this level later on. But he always scores goals, at this moment I don't think I'm wrong if I say that every team in the world wants to buy him. He knows how to press, he knows how to score, he knows how to use his body. He would know how to play in all teams.'
Osimhen has been one of Napoli's most important players this season, having scored eight goals in Serie A and he has picked up three assists. He has one goal in the UEFA Champions League and Napoli are currently at the top of the league, eight points clear of second-placed Milan.
The 23 year old is also the top scoring player in the Serie A so far this season with his eight goals, one more than Bologna's Marko Arnautovic.