Police question Mallorca fan who hurled racist abuse at Chukwueze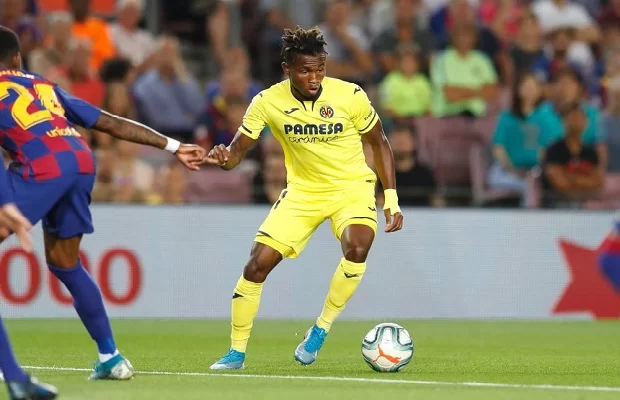 The police, according to LaLiga have taken a statement from the individual identified by the director of security at RCD. Mallorca as the person responsible for the racist insults against Villarreal CF player Samuel Chukwueze on Saturday February 18.
The individual was also identified as the person responsible for the racist chants against Vinicius Jr. on February 5 from the same stand at the Estadi Mallorca Son Moix.
These two complaints have been lodged with the Courts of Instruction in Palma de Mallorca, LaLiga added.
Organizers of La Liga, the men's top professional football division of the Spanish football league system say they have filed additional complaints after the Nigerian and Real Madrid striker, Vinicius Junior face racist abuse.
The body says it has announced it has filed three complaints after perpetrators responsible for racially abusing the duo were identified.
Chukwueze sufferred racist abuse during Villareal's game against Mallorca on February 18.