Premier League Denfensive Midfield Position: Who's better between Mikel Obi and Wilfred Ndidi?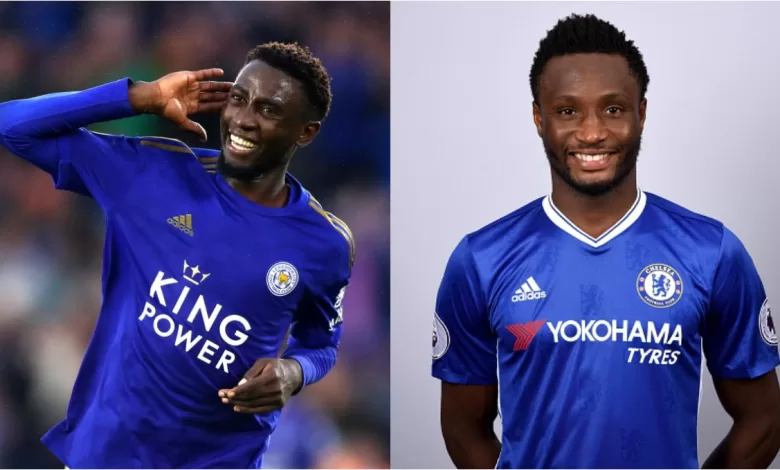 Leicester City player, Wilfred Ndidi may be having an indifferent season but statistics says the 26 year old is the best defensive midfielder Nigeria has
exported to the Premier League.
Former Chelsea player, Mikel Obi was thought to be the best Nigeria would ever produce for the Premier League but Ndidi came in January 2017 from KRC Genk of
Belgium to make his mark.
After two seasons, the Leicester City player rose to the top of the chart for most tackles made in the competition and comparison between him and Mikel
became inevitable.
While many Nigerians still feel Mikel remains untouchable, some others believe Ndidi is the new Sheriff in town.
Courtesy of statistics from the Premier League, Sportsnow.com.ng can report that the latter has indeed risen to the top in almost all available indices to
determine who has done what better.
Mikel's 249 appearances in the competition is 54 more than Ndidi's 185 but the Leicester City player has broken most of the best marks set by a Nigerian by
Mikel in the history of the competition.
Ndidi has made the most tackles (677) by a Nigerian to Mikel's 539 while the Foxes' midfielder has also made the most interceptions (382 to 374).
In terms of success rate, Ndidi has made 422 successful tackles than Mikel's 420 and the latter is still playing in the competition.
Mikel may have made more last man tackles (2) than Ndidi's one but the the Leicester City man has made more clearances (428 to 396), more headed clearances
(231 to 221) and has won more earial battles (507 to 227).
Ndidi has however set more unpleasant records than Mikel. The former Genk star has conceded seven penalties while Mikel did not concede one and he has
committed more errorrs leading to goal (3) than the two of the former Chelsea star.
Mikel may have had almost all his records broken by Ndidi, the former Chelsea star has however won more laurels, especially in the Premier League where he
won two titles (2009/10 and 2014/15).
He has also kept more clean sheets (60) than Ndidi (40).