Premier League pundit Ian Wright: Arsenal Punished For Not Taking Their Chances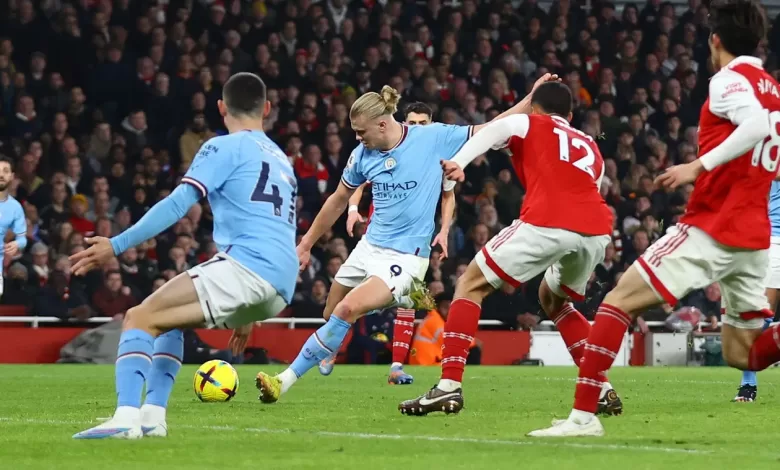 Arsenal legend and Premier League pundit Ian Wright says Arsenal were punished by Man City for not taking their chances when they faced Man City in a top of the table Premier League game on Wednesday evening at the Emirates stadium.
The Gunners succumbed top spot in the Premier League for the first time since August after Manchester City claimed a 3-1 win to leapfrog them in the table.
The reigning champions took the lead on 24 minutes when Kevin De Bruyne pounced on an error to precisely lob Aaron Ramsdale, but Arsenal bounced back and drew level three minutes before the break through a Bukayo Saka penalty.
Second half goals from Jack Grealish and Erling Haaland saw Arsenal slip to their first home defeat of the campaign.
"We said at the start that this would be a match about taking chances. Arsenal had some very good chances that they should have taken, and they could have scored at least three. But they didn't, and Man City have too much quality to not punish like that," Ian Wright who scored 113 goals in 213 Premier League games told Premier League productions at the end of the game.
Another Premier League pundit and former Man City player, Shaun Wright-Phillips agrees with Ian Wright.
"Psychologically this feels important. Arsenal left the door ajar for Man City to close the gap, and now City are in the ascendency. Arsenal weren't as confident going into this, but they started well and made the better chances in the first-half. In the second-half, City put away those same sort of chances."