Prosper Nnamdi Named Big 12 Men's Outstanding Freshman of the Year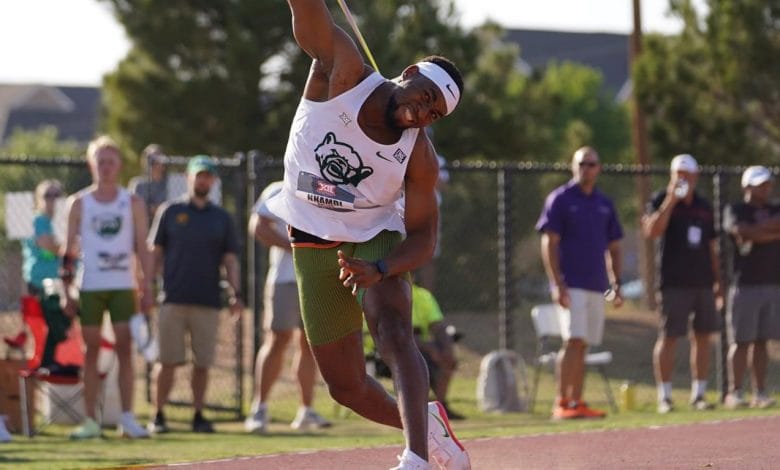 Baylor University's Chinecherem Prosper Nnamdi has been named Big 12 Track & Field Men's Outstanding Freshman of the Year, conference officials announced Thursday.
Nnamdi is the first athlete from the University competing in a field event to win the honour and the fifth all-time, joining Maxwell Willis (2017), Trayvon Bromell (2014), LeJerald Betters (2007) and Brandon Couts (1998).
Making his collegiate debut at the Clyde Littlefield Texas Relays, he threw 78.42 meters to break the programme record and set the nation-leading mark in his first collegiate event.
On April 23, Nnamdi threw one centimeter shy of the Nigerian national record held by Pius Bazighe (81.08m) with a powerful 81.07m throw to set a new facility, programme and national-leading record.
Last Friday night at the Big 12 Championships, Nnamdi walked away from the meet with his first Big 12 title in the javelin throw, winning the event with a 77.98-m throw, more than seven meters ahead of second place.
The team heads to Fayetteville, Ark., next week for the preliminary rounds of the NCAA National Championships.