Ralf Rangnick: 'We are focused on securing fourth spot'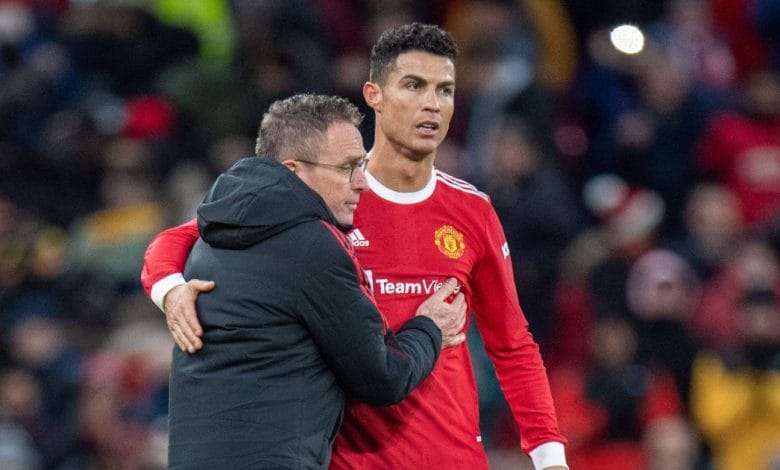 Manchester United interim head coach Ralf Rangnick has said that the club are firmly focused on securing fourth spot in the Premier League table.
The Red Devils have only won two of their last six league matches, drawing their last two against Burnley and Southampton, but they are just one point behind fourth-placed West Ham United with a game in hand.
Victory over Brighton & Hove Albion on Tuesday would move the 20-time English champions into fourth spot, and Rangnick has said that the team are focused on securing a Champions League finish, in addition to advancing through their last-16 European tie with Atletico Madrid.
"Right now, this is exactly what Manchester United needs and wants: to finish fourth in the league. I think this is the highest possible achievement we can get (domestically)," Rangnick told reporters.
"The Champions League, hopefully to proceed into the next round of the Champions League, is not an easy one. In the league, it's number four, that's our ambition, what we have to achieve and what we're aiming at.
"Next season, after being here now for 10 or 11 weeks, of course, I know what it takes for next season but it's not the time now to discuss this with anyone, my full focus is on tomorrow, then Sunday, Wednesday and the next couple of weeks.
"My full focus is on the current squad, getting the best out of this season and then, after that, it's time to speak about the next steps for next season and the next couple of years."
Man United will take on Brighton and Leeds United in back-to-back league games before travelling to Atletico for the first leg of their Champions League last-16 clash.