Record 100 Players Storm Lekki For Scrabble Classic This Weekend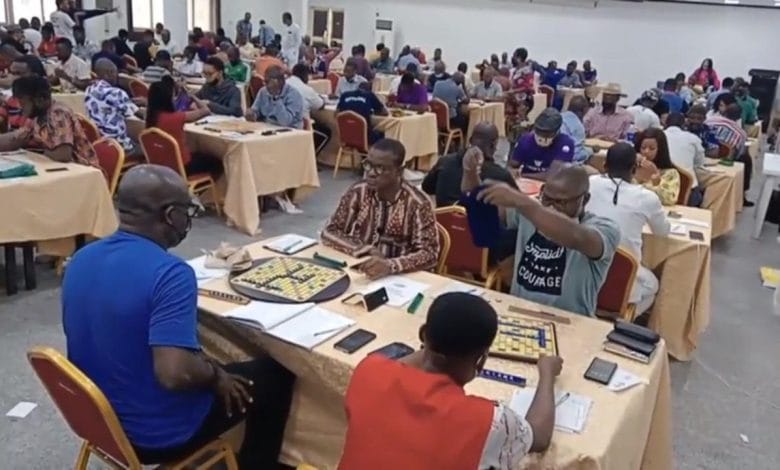 In what appears to be an unprecedented subscription for a scrabble tournament in recent times, the Lekki Scrabble Classics has earned a huge milestone as a total of 100 players registered for the event which holds this Saturday on the Peninsula in Lagos.
Players will use the Classic as a platform to hone their skills in preparations for the 2022 National Sports Festival as well as hunt for rating points for the MGi Grand Slam which takes place from October 14-16 in Lagos.
The Lekki Scrabble Classic which was upgraded from the quarterly retreat, has continued to set higher standards which has given it a national colouration.
Players will compete in the Masters, Intermediate and Opens categories over 12 games at the one-day event which is known for it's finesse in organised scrabble.
In January, the Classic was highly commended for it's promptness in timing and organisation as pairing were released in record time.
National South-West Coordinator of the Nigeria Scrabble Federation(NSF) Emmanuel Egbele who incidentally belonged to the hosting club, Lekki Scrabble Club, revealed some of exceptional strategies that have given the tournament it's attractive status.
He said, "the record number is a testament to our dedication as a club in expanding the frontiers of the game. We hope to bring in some innovations in future editions."
"Our expectations", he continued, "are to; continue in our tradition as a club in supporting the growth of the game of scrabble and, providing the platforms for players to engage themselves and win prizes while attracting interests from the general public."
It would be recalled that Emmanuel Umujose claimed the pole position at first edition of the year held earlier in the year.
Meanwhile, some of players who will be representing their teams on the Final Day of the Mindgames Scrabble Premier League have hailed the timing of the Classic tournament which will help in keeping their minds fit for the rigours of the league.
Curtains on the 2022 season of the MSPL will be drawn on October 8 this year.