Rhasidat Adeleke tipped to win 400m, Julien Alfred to complete sprint double at NCAA Outdoor Championships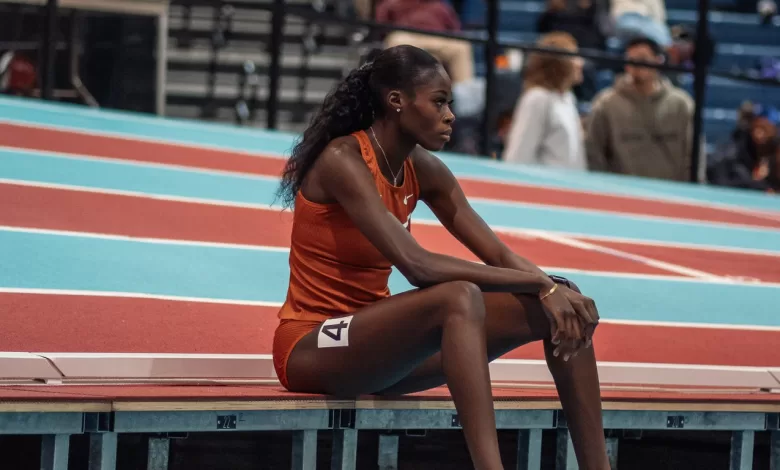 Ireland's Rhasidat Adeleke has tipped to win her first individual NCAA outdoor title when the 2023 NCAA Division 1 Track and field Championships hold next
month in Austin, Texas.
Saint Lucian sprinter, Julien Alfred is not only tipped to successfully defend the 100m title she won last year in Oregon, the 21 year old is also tipped to
win the 200m and successfully complete a sprint double.
NCAA analyst Stan Becton predicts the 20 year old Adeleke will win the 400m event, her first individual collegiate outdoor title following her impressive run
leading to the NCAA championships.
The Irish girl is one of only two women who have run sub-50 400m times this year alongside Arkansas' Britton Wilson, the collegiate record holder.
Adeleke who set a new 49.54 Irish record at the NCAA Division I West First Rounds in Sacramento, California on Saturday is favoured by Becton despite the
fact that Wilson set a new 49.13 lifetime best last month and ran 49.51 in Sacramento last Saturday.
Becton wrote on NCAA website: 'I have Adeleke knocking off the collegiate record holder thanks to having fresher legs entering Day 2 of the championship
meet.'
While Adeleke's prediction does not look like a caston iron certainty, Alfred will definitely complete a sprint double like she did in March at the indoor
championships.
'Julien Alfred will be running on her home track at NCAA Championships, and she should run away with the 100-meter title. If the wind cooperates, she could
push for the collegiate record, fittingly set the last time Texas hosted the outdoor championships by former LSU Tiger Sha'Carri Richardson,' wrote Becton
who also predicted a big win for the University of Texas student.
'The 200 meters is a closer call than the 100 meters, but I still have Julien Alfred sweeping the short sprints. Alfred is arguably the best out of the
blocks at the collegiate level, and that should help her hold off competition from Ole Miss' McKenzie Long and others.'