Ronaldo: 'Guardiola did everything he could to take me to Manchester City'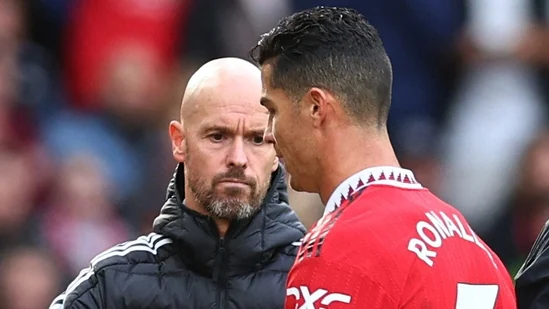 Cristiano Ronaldo has revealed how Pep Guardiola tried in vain to get him to sign for Manchester City.
This revelation was contained in the full and explosive interview he granted lifelong Arsenal supporter, Piers Morgan which has now been released.
In the interview, Ronaldo revealed he was close to signing for Manchester United's 'noisy neigbhours, Manchester City but for Sir Alex Ferguson.
"I was close to going to City, it's something I talked about a lot, they tried a lot," Ronaldo told Piers Morgan.
"Guardiola did everything he could to take me to City.
"But my heart, my feelings and what I had done before, and Sir Alex Ferguson, made the difference."
Ronaldo also revealed returning to Manchester United was not in his plans when he decided to leave Serie A side, Juventus.
"When I decided to leave Juventus, United was not in my plans, it was a surprise even to me.
"When I signed for United I expected something to have changed, I spent nine years at Madrid, then Juve… but I was surprised for the worse.
"Everything was still the same, the technology, everything. It's something that surprised me, I didn't expect it. Everything was still the same."
"I thought when they signed Sancho that year, and Varane, plus me, that things are going to be the way Manchester should be," he detailed.
"Sir Alex Ferguson left a big hole at the club, not just Sir Alex Ferguson, but also a person who I think made a difference; David Gill, the chairman, is a very, very good man.
"The structure around Sir Alex Ferguson was very important as well.
"Right now it's a club that is not at the highest level. I hope that in the future they can be again. They haven't moved, it's like the clock has stopped on them."