Ronaldo: Why I want Arsenal to win the Premier League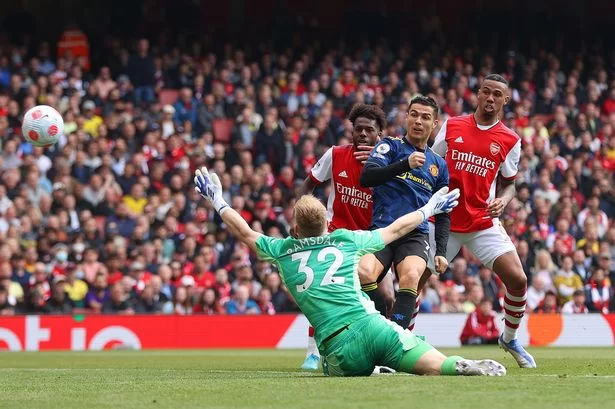 Arsenal have been tipped by Cristiano Ronaldo to win the Premier League after the Manchester United star described his admiration for Mikel Arteta and his young team.
The first half of the season left the Gunners top of the table going into the World Cup break with even many Arsenal fans still intent on playing down their chances of lifting the trophy, after years in the title race wilderness.
In the last game of the pre-World Cup fixtures, Arsenal defeated Wolves 2-0 at the Molineux while Man City lost 2-1 to Brentford at the Etihad to allow the Gunners to move five points clear at the top of the log.
The five-point advantage the Gunners have over Man City is the biggest lead they have had at the top of the Premier League table since 13 December 2013.
In the latest part of his TalkTV interview with Arsenal fan Piers Morgan, Ronaldo stated that he 'hopes' the Gunners can win the league.
He quickly added: 'Manchester [United] first, and if not, Arsenal is some team that I like to see play.
'I like the team. I like the coach. I think they have a good team.
'And if Manchester United don't win the Premier League, I will be happy if Arsenal do.'
When the Premier League resumes on Boxing Day, Arsenal will host London rivals West Ham, while City travel to Leeds.