Rosemary Chukwuma seeking to complete 60/200m double at Big 12 Indoor Championships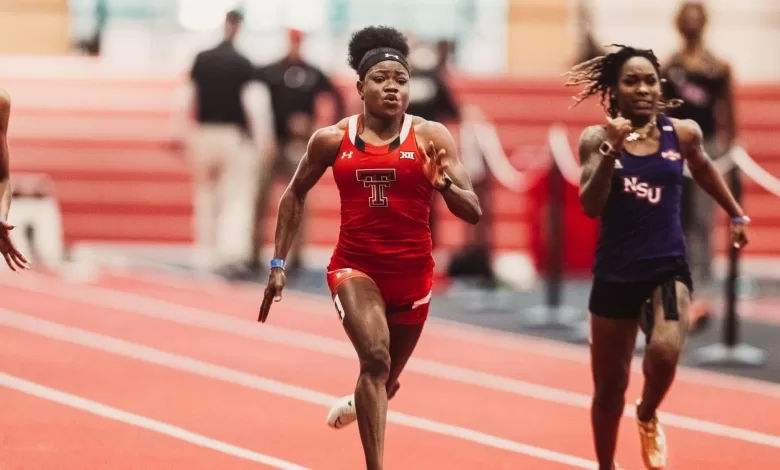 Former African Youth and Junior 100/200m champion, Rosemary Chukwuma will be seeking to successfully complete a sprint double this weekend at the Big 12 Indoor Championships which her school, Texas Tech University is hosting for the third time (2019, 2021 and 2023) at the Sports Performance Center in Lubbock, Texas.
Chukwuma, who became the seventh Nigerian to break 7.10 in the 60m when she ran 7.09 last January and also became the second Nigerian to run inside 23 seconds over the 200m a forthnight ago won the 200m title at the Championships last year and will now hope to not only retain her half lap title but also add the 60m event to it to confirm her place at next month's NCAA Division 1 Indoor Championships at the Albuquerque Convention Center in Albuquerque, New Mexico.
Also at the Big 12 Indoor Championships, Ezinne Abba (60/200m), Omamuyovwi Erhire (high jump) and Onaara Obamuwagun (triple jump) are among other Nigerian student-athletes who will also be in contention for places at the New Mexico event.
In the triple jump, Obamuwagun will be looking to improve her season mark of 13.38m while Erhire will aiming to soar higher than 2.23m personal best he set last month at the same ground.