Ruth Usoro gets Dr Gerald Lage Award for academic excellence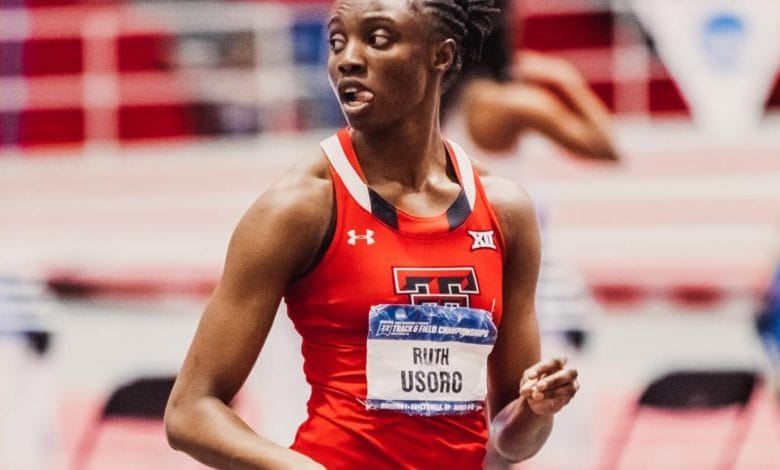 Nigeria's Ruth Usoro is one of Texas Tech Athletics' 16 student-athletes across seven different sports recognized Wednesday with the Dr. Gerald Lage Academic Achievement Award, the Big 12 Conference's highest academic honour.
Usoro, the reigning NCAA triple jump champion, indoors and out has not only been excellent in the horizontal jump, she has also been outstanding in her academic work.
In order to be eligible for the award, student-athletes must have lettered at least once in their career while maintaining residence at their institution for at least one academic year.
The honoree, which can only be recognized once in his or her career, should have 100 hours of earned credit with a cumulative grade-point average of 3.80 at the time of nomination.
Usoro who set a new Nigeria triple jump outdoor record (14.50m) last year April has met the conditions for the award named in memory of Lage, who served as the Oklahoma State faculty athletics representative with the NCAA and the Big Eight/Big 12 Conference from 1983 until his death in 2007.
He was chairman on three occasions (1985-86, 1993-94 and 2003-04).
The reigning Nigeria triple jump indoor record holder (14.36m) will thus be among the 2022 award recipients who will be featured on the video board at the Phillips 66 Big 12 Basketball Championships, scheduled for March 10-13 at the T-Mobile Center and March 11-14 at Municipal Auditorium in Kansas City.